New Apple TV Jailbreak: Will We See It?
While an Apple TV 3 jailbreak has been highly unlikely for a while, a jailbreak for the new Apple TV might just happen.
The first two generations of the Apple TV were able to be jailbroken, but an Apple TV 3 jailbreak has yet to be seen, but it's likely at this point that we'll never see a jailbreak for the Apple TV 3 anyway. Kevin Bradley, known as nitoTV on Twitter, says that he's "starting to doubt anyone talented enough will ever care enough to [jailbreak the Apple TV 3]." This isn't too surprising, especially considering that the new Apple TV fourth-generation model will release soon.
With the new Apple TV announced and unveiled, we're almost positive that jailbreak developers are looking over the new device with curiosity.
What's perhaps the most interesting thing to jailbreakers with the new Apple TV is that it runs a completely new operating system. While older Apple TV models ran a modified version of iOS, the new Apple TV runs what Apple is calling tvOS, which could really just still be iOS, but Apple has no doubt made a ton of changes to the software side of things for the new model, especially considering that it rocks an all-new user interface — it's likely that there are a lot of changes in the code.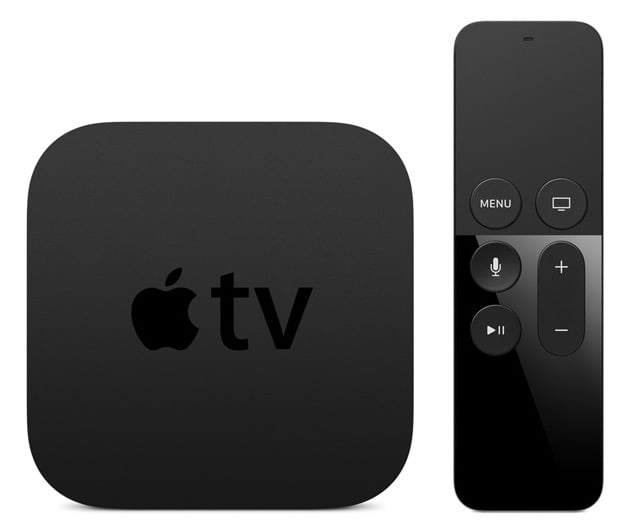 The new Apple TV is a complete overhaul over the previous model, coming with a completely new remote that includes a built-in trackpad, motion sensors, and Siri button to perform voice searches on the new box. Siri is a big new feature on the Apple TV and it makes it quicker and easier to search for a movie or TV show. You can even get specific and search for movies that only star George Clooney (for example).
Read: New Apple TV vs Apple TV 3: What's New
The user interface has also received a face-lift coming with a UI that resembles iOS 9 with a flatter and simpler look. Plus, there's an all-new App Store just for the Apple TV where you can download third-party apps and games.
Speaking of games, that's also a new element to the Apple TV, turning the set-top box into a casual gaming console of sorts. You can either use the included remote or buy a third-party gamepad for better control.
All of these new features are getting jailbreakers excited about the possibility of a new Apple TV jailbreak, especially with the App Store, where we could see a Cydia store release for the Apple TV, allowing users to possibly install jailbreak tweaks on the Apple TV, as well as Apple TV apps that Apple wouldn't normally allow on the streaming box.
Plus, we could see the possibility of installing WinterBoard themes, allowing jailbreak users to customize the look of their Apple TV's user interface.
Of course, all of this depends on what jailbreak developers can discover and exploit with tvOS. With past Apple TV jailbreaks, there wasn't a whole lot you could do compared to the iPhone and iPad. You can install different video players that allowed you to play all sorts of video file formats that Apple wouldn't normally allow, but that was about the biggest feature you could take advantage of.
With the new Apple TV, that might not be the case, and it's possible that a new Apple TV jailbreak could bring more capabilities to the set-top box that equal that of the iPhone and iPad.
Unfortunately, there's no talk of a new Apple TV jailbreak currently, even though many developers have their hands on the new set-top box. It's likely that most jailbreak developers don't yet have the new Apple TV, though, and likely won't be able to get one until the device officially releases.
There's currently no official release date for the Apple TV, other than that Apple said the new box will release at some point this fall, but hopefully it releases sooner rather than later.

This article may contain affiliate links. Click here for more details.