New Apple TV Release Date, Price & Features Detailed
As rumors have predicted, Apple has announced and unveiled the Apple TV 4, which the company is calling the new Apple TV.
The new Apple TV is a complete overhaul over the previous model, arriving with the same overall design as far as the box is concerned, only a bit taller this time around. The remote has also gotten a completely new look, arriving with a glass trackpad and even a Siri button for performing voice searches.
Siri looks to be a huge feature of the new Apple TV and it allows you to search for all sorts of stuff. Plus, you'll be able to search for a movie or TV show across several services, including iTunes, Netflix, Hulu, HBO, and Showtime all at once.
Furthermore, you can filter searches using Siri by saying something like "show me movies with Edward Norton." You can also filter by director and even ask Siri who stars in a particular movie or show that you're watching, as that always seems to be a question that you have when watching something.
The Apple TV user interface also received a new, simpler look that takes out the old iOS bubbly look in favor of the simpler design that Apple first introduced in iOS 7. As with the previous Apple TV, you can access things like weather and even Apple Music, and the same channels that were available on the old model are still available on the new Apple TV, but many of them have received big updates, including the MLB.TV app.
However, this time around there's the new Apple TV App Store, which features third-party apps and games that users can download. There are new apps like Zillow, AirBnB, and even some popular games like Disney Infinity and Guitar Hero. Speaking of games, the new Apple TV remote can double as a game controller by flipping the remote sideways. The remote even has motion sensors on the inside that can be used for some games to swing a bat or fling objects, much like a Nintendo Wii remote.
The remote also uses Bluetooth and is rechargeable via a Lightning connector on the bottom of remote.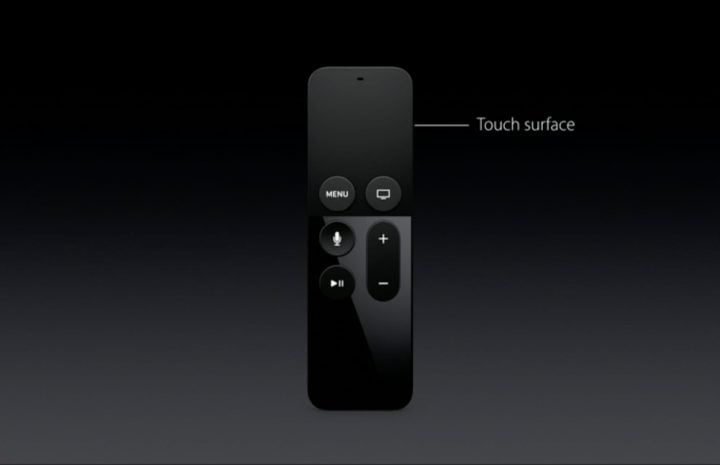 With the new Apple TV, the company is putting a lot more focus on gaming, so while the new device will be all about movies and TV shows like it has always been, Apple is also adding in gaming, turning the Apple TV into a casual gaming console for the living room.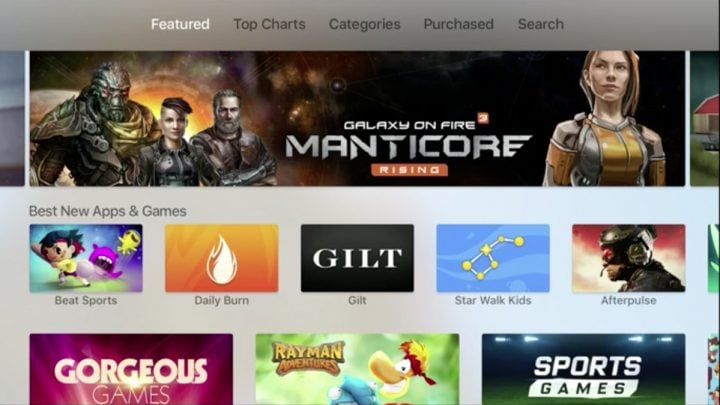 However, the new Apple TV is much more than that. With many third-party apps now coming to the new set-top box, the device is essentially a glorified iPod Touch that's connected to your television. You can even shop using the new Gilt app right from your couch, and with the previously-mentioned Zillow and AirBnB apps, you can go house shopping and book your next rental right on the streaming box.
The Apple TV will start at $149 for the 32GB and $199 for the 64GB model, which is what we expected from rumors, and it puts the new model at a price that's much more expensive than the Apple TV 3, which costs only $69, but the new features are something that Apple thinks users will pay more money for in the long run. Plus, the 32GB of storage will allow you fit a lot of apps and games on the box than you ever could with the Apple TV 3.
As for an Apple TV release date, the new set-top box will release at some point in late October and Apple is giving developers the chance to start developing Apple TV apps right now using the new tvOS development kit.

As an Amazon Associate I earn from qualifying purchases.