New Apple TV Release Date Rumor Points to Later This Month
We're still waiting on the new Apple TV release date, but a new rumor suggests that we'll see the set-top box launch later this month.
The new Apple TV was announced and unveiled last month during Apple's iPhone 6s event. They showed off a handful of features like a new user interface, an Apple TV App Store, and even gaming support that turns the set-top box into a casual gaming console.
Essentially, the new Apple TV is a big overhaul over the Apple TV 3, which isn't too surprising since the Apple TV was left untouched for the past few years. A big update was bound to happen.
The new Apple TV comes with an all-new remote that includes a built-in trackpad, motion sensors, and a Siri button for performing voice searches. The remote can also double as a game controller when playing games on the streaming box by turning the remote sideways. However, third-party gaming controllers will be available eventually for the new Apple TV.
Read: New Apple TV vs Apple TV 3: What's New
However, users will pay a pretty penny for the new streaming box, with prices starting at $149 for the 32GB model and $199 for the 64GB model.
Of course, though, one of the most important pieces of information that prospective buyers are wanting to know is when the new Apple TV release date will arrive, and a new rumor suggests that it will come fairly soon.
According to 9to5Mac, the new Apple TV will release online in "late October" with in-store availability arriving at some point early next month.
Apple had previously sad that the Apple TV would go on sale at some point this month, but it did not mention that in-store availability wouldn't arrive until next month.
If Apple is indeed shooting for a late October launch and wanted to release the new product on a weekday, then we're probably looking at a release window anytime between October 19 to October 30, but again, a solid release date for the new Apple TV isn't known yet.
It's been a month since Apple announced its new streaming box, and since then we've been hearing more and more details about the device that Apple didn't show off during its keynote. This is mostly thanks to app developers who have already received developer kits of the new Apple TV.
Perhaps an important detail to know is that while the new Apple TV remote communicates over Bluetooth, the Apple TV still has an IR receiver, most likely so that users can still use universal remote controls with the box. This also means that the old Apple TV remote still works with the new streaming device.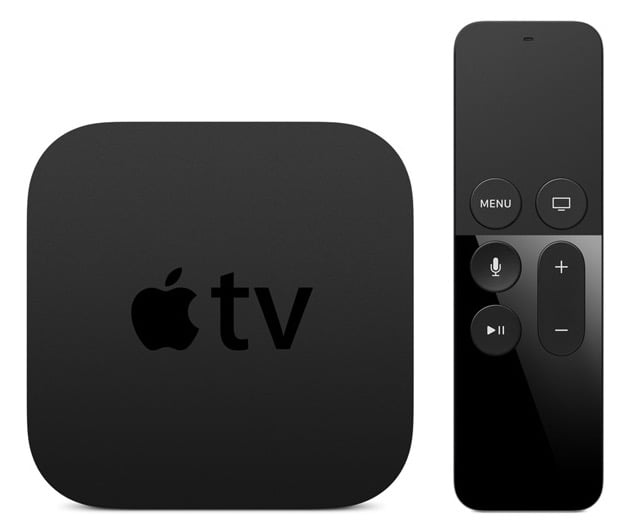 Furthermore, with the new Apple TV's better Bluetooth capabilities, app developers have discovered that you can connect Bluetooth headphones to the device and listen to content through the headphones. A feature like this is already available on Roku devices, where you can plug in headphones into the remote, but Bluetooth takes it to the next level.
This is a great feature for users who want to watch a movie or TV show late at night, but don't want to wake up the whole house if you like your audio particularly loud.
The Bluetooth is also available for keyboards and third-party gaming controllers that will eventually be released alongside the new Apple TV for those who want a better tactile interface for playing games on the set-top box.
While the Apple TV 3 is getting by, the market has changed severely over the last few years, making it a great time for Apple to release a new model, which could storm past the competition. However, in a world where most streaming devices are $99 or less, the $149 Apple TV will be a premium product.

This article may contain affiliate links. Click here for more details.