New Apple TV Release Date Rumored for Friday
While Apple has opened up orders for the new Apple TV, it has yet to officially release, but a new rumor suggests that will happen later this week.
The new Apple TV is a huge overhaul over the Apple TV 3, which isn't too surprising considering that Apple didn't touch the Apple TV since 2012. The new set-top box comes with an all-new remote control, gaming support, Siri functionality, and a native App Store.
Apple announced and unveiled the new Apple TV last month during its iPhone 6s event and showed off a handful of new features. The company even teased a few apps and games that will be available on the new streaming box, including Zillow, Airbnb, Gilt, Madefire, Guitar Hero Live, and Crossy Road.
The Siri functionality is also a huge new feature, not only letting you perform basic voice searches for TV shows, movies, music, etc., but also being able to perform more advanced voice searches, like showing you Batman movies but only ones that star Christian Bale, for instance.
Of course, you can't do all of this without a new Apple TV in hand, and it's rumored that you'll be able to buy an Apple TV in-store starting later this week.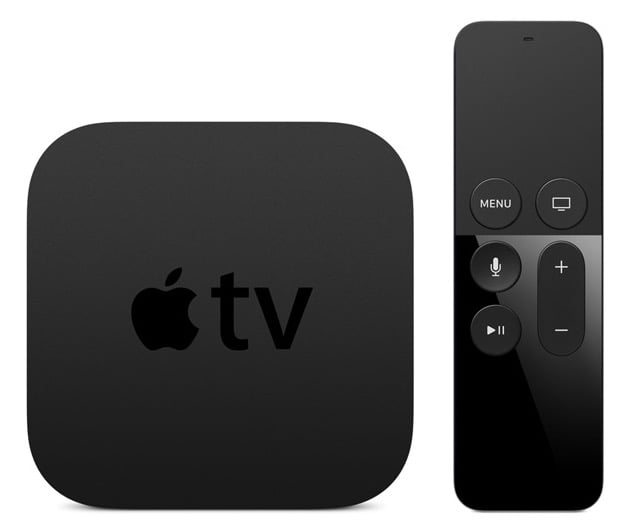 According to 9to5Mac, the new Apple TV will be available in Apple Stores starting on Friday, October 30, which makes sense, considering that's the earliest delivery date that Apple mentions when ordering online.
Furthermore, Best Buy has launched pre-orders for the new Apple TV and will have the set-top box available to purchase in stores starting on November 4. Other stores and websites that will carry the new Apple TV include MacMall and B&H Photo so far, although we wouldn't be surprised to see that list grow over the next few weeks and months.
The new Apple TV comes in two storage flavors. You can get the 32GB model for $149, and the 64GB model will cost $199. Most users will probably go for the cheaper model, but the 64GB version might be your best bet for a number of reasons.
Whichever model you choose, though, don't forget about the accessories. While there aren't a lot to choose from right now, we're guessing that more and more Apple TV accessories will release over the next few months, especially as we get closer to Christmas when the Apple TV could be a big hit for those looking for a gift for their special someone.
It will be interesting to see how the new Apple TV stacks up this holiday season and how it fares as far as sales are concerned, especially with the iPhone 6s and iPad Pro headlining Apple's new product lineup this fall. However, we're guessing that the new Apple TV will be a big hit, especially considering that there are probably a lot of users who have been looking forward to an Apple TV upgrade for a while now and that moment has finally come.
Of course, though, there are plenty of reasons not to buy a new Apple TV. First and foremost being that there isn't any 4K support, which is a little strange coming from a brand new streaming device. However, the price itself probably scares you away in the first place, especially if you don't need all of those new fancy features. The Apple TV 3 and its $69 price tag might be more up your alley.
But if you're looking for the ultimate living room device for your television, Apple is betting big on the new Apple TV being a staple in the living room for years to come.

This article may contain affiliate links. Click here for more details.