New Apple TV Release Date Arriving This Month
If you've been wondering when the new Apple TV release date will arrive, the company's CEO says that Apple is planning on a launch later this month.
The new Apple TV was announced and unveiled last month during the Apple's iPhone 6s event, and it's a complete overhaul over the last Apple TV model, coming with a new user interface with Siri integration, as well as a new remote that comes with a built-in trackpad, motion sensors and a Siri button for performing voice searches.
Gaming support is also coming to the new Apple TV, allowing users to play games using the included remote or use a handful of third-party controllers that will be releasing soon for the new box. The games won't be anything like the PS4 or Xbox One, but it will at least give users a casual gaming experience in the living room if they already don't have a gaming console.
The new set-top box will come with a pretty price tag, though. The device will come in two storage sizes, with the entry-level 32GB model priced at $149 and the 64GB model priced at $199.

However, perhaps the most important piece of information that many users are wanting to know is when the new Apple TV release date will get here, and while there still is no solid release date just yet, there's at least a release window that we can look forward to.
According to Apple CEO Tim Cook, the new Apple TV will release at some point in late October, as the head honcho revealed this last week during a fireside chat with Box CEO Aaron Levie at BoxWorks.
Read: New Apple TV vs Apple TV 3: What's New
We knew the new Apple TV would be arriving at some point in the fall, but the company never revealed an actual release timeline, unlike the iPad Pro, which Apple says is arriving at some point next month.
Since the announcement of the new Apple TV, we've been slowly hearing about new details on the set-top box, mainly from app developers who are currently testing out their apps on developer units of the device.
One thing that's worth noting is that while the new remote uses Bluetooth for communicating with the box, the new Apple TV still has an IR receiver, meaning you can use the old remote with the new streaming box or a universal remote if you're rocking such a setup.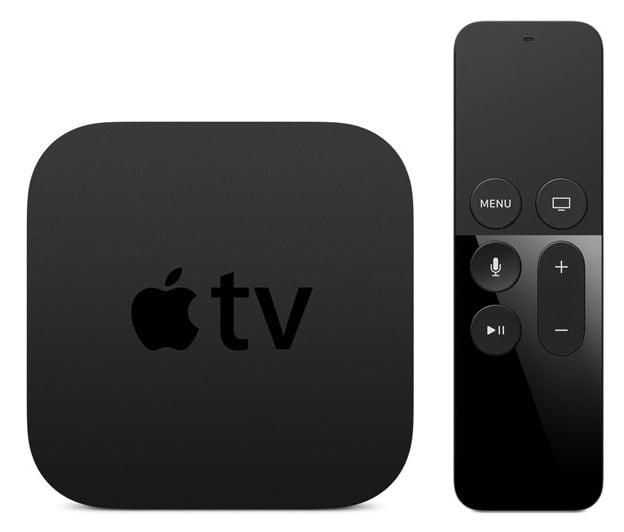 Also, what's perhaps a small, but useful feature is the ability to pick up the Apple TV remote and have it automatically turn on the Apple TV if it was in sleep mode, which prevents you from having to press a button on the remote to wake up the box and wait for it to become usable first — a simple, yet useful convenience that we never really thought about.
Read: 7 Exciting Apple TV Apps Coming at Launch
It also appears that you can connect Bluetooth headphones to the new Apple TV and listen to content through those rather than your television speakers. This can be great for late-night watching if other members of your household are trying to get some sleep.
Of course, users will also be able to connect third-party Bluetooth gaming controllers, although we're not sure if they'll need to be MFi compatible, as the ability to connect a PS4 controller to the Apple TV would be pretty cool.
However, you will still be able to connect a Bluetooth keyboard to the new Apple TV, making typing a bit easier on the streaming box, instead of having to hunt-and-peck at letters on the screen, but Siri alone should be pretty helpful with that.

This article may contain affiliate links. Click here for more details.