New Apple TV Update: Siri Dictation, Bluetooth Keyboards, Folders
It wasn't just new smaller versions…of bigger versions…of Apple products at the show today: the new Apple TV got a major software update, bringing many requested features to the reborn TV platform.
It was a busy day for Apple; at their final press event in the current HQ at Infinite Loop, the company showed off updates to much of their lineup: a new, smaller iPad Pro, a cheaper iPad Air 2, new Apple Watch bands, a cheaper Apple Watch, and the public release of iOS 9.3. They were a series of small but significant changes in the product lineup, and the Apple TV is no exception.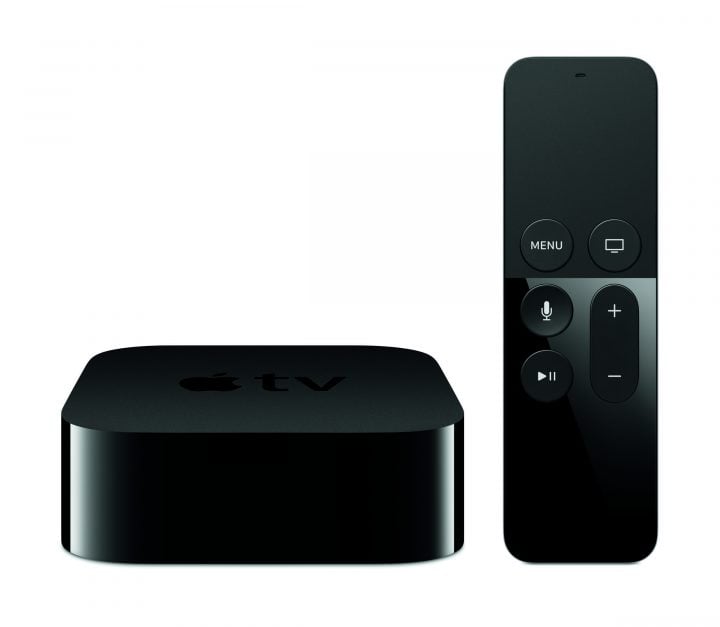 Today's software update for tvOS (the new version is tvOS 9.2, to be precise) brings a number of requested features to the platform, as well as fixing a few of the software's limitations, such as increasing the abilities of Siri, Apple's virtual assistant.
New Apple TV software updates: tvOS 9.2
A lot of what comes to the Apple TV today are abilities that other Apple products, like the iPhone and iPad, have had for a long time. Bluetooth keyboard support is a major one: few people have bothered to pair a Bluetooth keyboard with their Apple TVs, despite the fact that the last two generations have supported the option (it was an easy way to type in long passwords and other account information, and search for content in apps such as YouTube). What Apple failed to take into account is that while not many people ever tried it, the few who did loved it – and were very vocal when Apple neglected to support keyboards in the new Apple TV. Ruckus was raised, and now they're back: probably to stay for a long time.
Perhaps the biggest software addition is an enhancement to Siri that enables true voice dictation. Instead of just using Siri to search for a movie to watch, now you can use her to search the App Store with your voice, or enter passwords by spelling them out to your Apple TV remote control.
Other new features include folder support; now you can organize your Apple TV home screen to your heart's content by grouping together genres of apps into individual folders. There's also a new Apple TV Podcasts app, which is good news for anyone who listens to podcasts with regularity. The app should sync with the iOS Podcasts app for your iPhone and iPad, so if you have a collection of podcasts in your feed already, they'll appear on your TV screen as well.
The new software update is available today; to check for it on your Apple TV, go into the Settings app, then select System, Software Updates, and Update Software, in that order. If you get a notice saying that your Apple TV is up to date, try again in a few minutes.

This article may contain affiliate links. Click here for more details.