New Apple TV vs Apple TV 3: What's New
Apple announced and unveiled the new Apple TV last week during its iPhone 6s event. Here's what's new compared to the current Apple TV 3 model.
Apple hasn't touched the Apple TV since 2012, and even then they barely upgraded the set-top box. Simply put, the Apple TV wasn't a huge focus for Apple until the market exploded with streaming boxes from all sorts of companies, including Amazon with their Fire TV, Google with their Chromecast and Nexus Player, Roku with their Roku 3, and a handful of other options.
However, Apple is back in the game with the new Apple TV, which is a complete overhaul that comes with all-new features and a redesigned user interface.
There's a lot to discuss about the new Apple TV, and it's very possible that you already know some things about the new set-top box just from rumors, as the new Apple TV has been rumored for a long time now.
However, there are some new things that Apple announced, and even if many of the rumors turned out to be true, there are some details that are worth knowing about.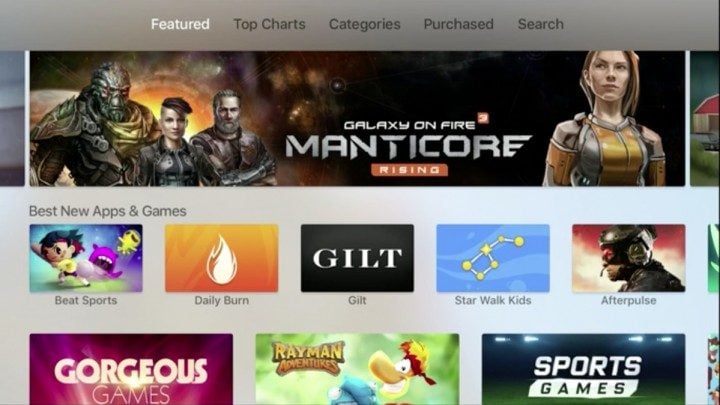 If you're considering buying a new Apple TV, here are some things you should know about the new model compared to the Apple TV 3.
New Design & Remote
The new Apple TV has the same familiar design as the Apple TV 3, coming with the same all-black "squircle" shape as the previous model. The only difference is that the new Apple TV is about a half-inch taller in order to fit in more components, but it still keeps the same 4×4-inch dimensions.
The new Apple TV also has the same ports on the back as the Apple TV 3 except this time around there's no optical audio, and there's a USB-C port for service instead of a microUSB port. These changes shouldn't be a huge deal for buyers, as optical audio is rarely used nowadays in most households.
On the inside, there's faster performance with a dual-core A8 processor instead of the single-core A5 that's in the Apple TV 3. The A8 processor is the same chip that's in the iPhone 6, so the speed should be pretty good for a set-top box.
The new Apple TV also has an all-new remote, which us perhaps the best new feature of the entire package. The remote comes with glass trackpad, motion sensors, and a microphone for using Siri. The Apple TV remote has remained unchanged since 2007, so it was certainly time for an upgrade.
New User Interface
The new Apple TV still sports a familiar user interface that long-time Apple TV users will know, but it's slightly re-designed to resemble iOS 9 with a simpler look instead.
Perhaps the biggest feature to be added to the software side of the Apple TV is Siri capabilities, which will allow you to perform voice searches and search for a movie or TV show across multiple services at once, including Netflix, Hulu, HBO Now, etc.
Not only can you perform basic voice searches, but you can also be really specific and tell Siri to search for "James Bond movies only with Sean Connery."
Siri is already a staple on the iPhone, but it could perhaps get more usage on the new Apple TV, especially since typing out searches really isn't all that convenient using the Apple TV remote.
The new Apple TV also has its own App Store where users can down third-party apps and games. There's not a lot of info about the selection of apps and games that will be available, but Apple teased a few that would be launching alongside the box, including an Airbnb app, Zillow, and Gilt, as well as games such as Crossy Road.
Speaking of games, the new Apple TV also doubles as a gaming console of sorts, allowing you to play casual games on your television. You can also use the remote as a controller by turning it sideways, or use it like a Nintendo Wii controller for some games that support motion features.
Third-party Bluetooth controllers will also be available in the future, giving you a better interface for playing your games.
What Hasn't Changed
Perhaps one of the biggest downsides to the new Apple TV is that there's still no 4K output, which isn't incredibly important right now, but in the future that could pose as a problem for the Apple TV as 4K content becomes more popular.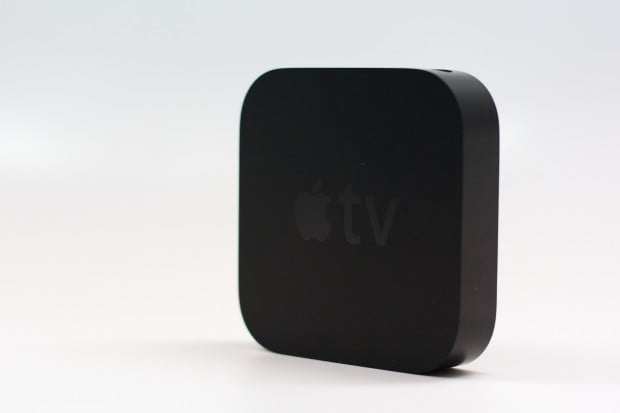 In fact, it's a bit interesting as to why the new Apple TV doesn't support 4K content right now, especially when Apple's new iPhone 6s is able to record 4K video, meaning that you won't be able to watch your home videos on the new Apple TV at the resolution that the video was meant for.
Then again, 4K televisions aren't that popular yet, and it's possible that the new Apple TV has the hardware capabilities to play 4K content and Apple would just need to issue a simple software update to enable it. However, for now, the new Apple TV maxes out at 1080p HD.

This article may contain affiliate links. Click here for more details.