New Apple TV vs Chromecast: 5 Things You Need to Know
If you're deciding between the new Apple TV vs Chromecast, here are five things you need to know about both devices.
Apple has opened up orders for the new Apple TV, allowing buyers to purchase the new set-top box. However, if you're in the market for a new streaming box for your living room, it's always a good idea to do some research and see what other options are out there.
Perhaps you saw the low price of the Chromecast and are wondering what the difference between that and the new Apple TV is. After all, the Chromecast is over $100 cheaper than the new Apple TV, so if you're looking to save some money, then you might be considering Google's own streaming device.
However, it's a good idea to know the differences between the new Apple TV and the Chromecast, as not all streaming devices are created equal, especially when there's a huge difference in price.
Here are five things you need to know about the new Apple TV vs Chromecast and which one would be a better purchase for you.
Remotes
One big difference between the Apple TV and the Chromecast is that one has a remote and the other doesn't.
The new Apple TV comes with a nifty remote that has a built-in glass trackpad and motion sensors for gaming. The Apple TV relies entirely on the remote to function, whereas the Chromecast does things a bit differently.
Instead of the Chromecast having its own remote, your smartphone, tablet, or laptop acts as the remote of sorts. So instead of telling the Chromecast what to play by pointing a remote at it, you select something on your smartphone and essentially beam it to your Chromecast for it to play.
It's an interesting concept, and it's one that's fairly popular. Why not have the set-top box user interface be the smartphone itself?
Device Support
The new Apple TV can stream all sorts of content, but it can also act as a middle man of sorts to beam content from a mobile device or computer to your television. This is called AirPlay.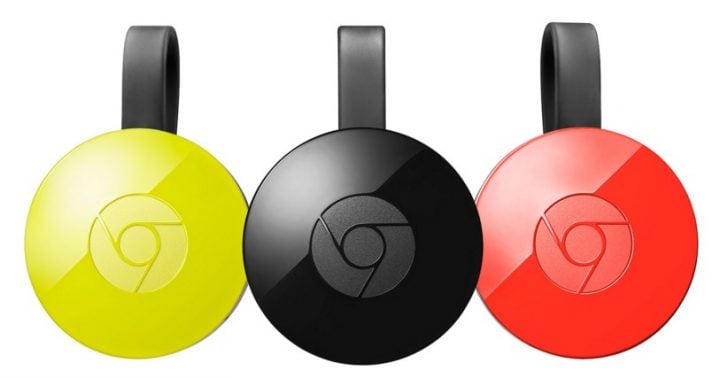 However, not every single device is supported by AirPlay. In fact, only Apple products support AirPlay, which means you need an iPhone, iPad or Mac in order to beam content to your television through the Apple TV.
With the Chromecast, both iOS and Android devices are supported, as are Mac and Windows machines. You can not only stream content to the Chromecast, but also mirror your device's display to your television, which is a cool add-on feature.
App Selection
The new Apple TV will come with its very own App Store, just like on iOS. This will allow users to download and install all sorts of apps made by third-party developers.

It's unknown how many apps will be available for the Apple TV at launch, but the selection probably won't be incredibly huge at the start. However, it's safe to say that the number should exponentially increase over the next few months.
The Chromecast, on the other hand, has thousands of apps available. It works a bit differently, though. Instead of the Chromecast needing to support streaming apps, the apps themselves simply just need to support the Chromecast, which means its far easier for the Chromecast to support apps, since developers just need to add the functionality to their app.
Pretty much any streaming app you can think of supports Chromecast, so if app selection is your biggest concern, the Chromecast has the slight advantage, especially since some apps like Amazon Instant Video will likely never come to the Apple TV.
General Features
What the new Apple TV has over the Chromecast are a handful of cool features. For starters, there's gaming support on the Apple TV, which allows users to turn the set-top box into a casual gaming console of sorts.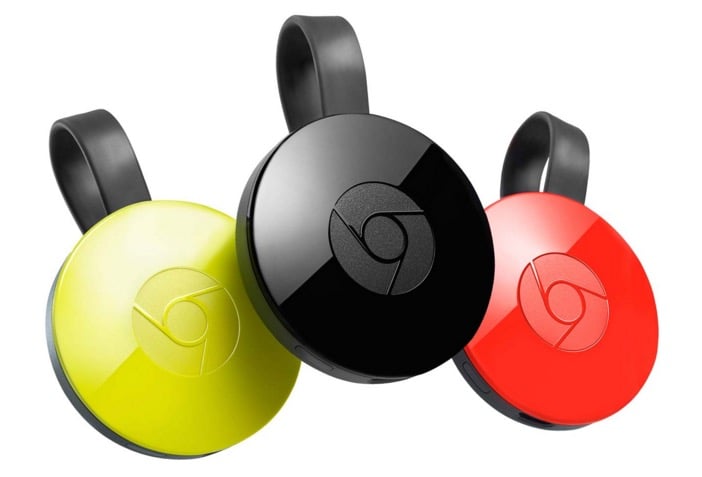 Furthermore, the new Apple TV comes with Siri, which lets you perform all sorts of voice searches in order to easily and quickly find a TV show or movie that you're wanting to watch.
The Chromecast is pretty basic and doesn't have all of those fancy features. It's really just a device that lets you beam streaming content to your television from a smaller-screened device and nothing more.
However, that's not entirely a bad thing, especially if you're paying a fraction of the price for the Chromecast, which brings us to just that.
Price
The new Apple TV starts at a whopping $149 for the 32GB model and costs $199 for the 64GB version. That's pretty expensive compared to most set-top boxes on the market right now, and the Chromecast is completely on the other end of the spectrum.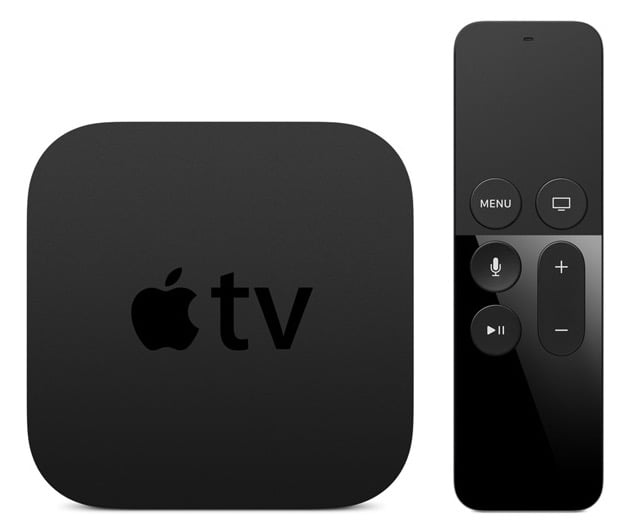 The Chromecast is priced at just $35, making it one of the cheapest streaming device solutions out there right now.
However, the low price shows with its lack of features and basic functionality, but some users don't need anything more than that, making the Chromecast a great purchase for many users.
If you're wanting the whole package, however, the new Apple TV is perhaps more up your alley.

As an Amazon Associate I earn from qualifying purchases.