New Apple Watch Updates: New Colors, Woven Nylon, and $50 Off
At their press conference today, Apple announced new Apple Watch bands, including new colors of pre-existing bands, and one all-new material. The big news, however, was a price cut.
The rumors were right: Apple introduced some updates to its Watch lineup today, including several new Watch bands and colors. What they didn't leak, however, was the major price cut: Apple Watch now starts at $299, which is a solid $50 off its former lowest price of $349.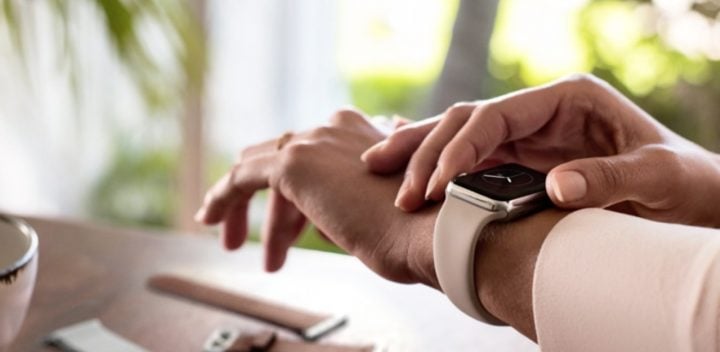 This is important for a number of reasons: not only is $299 a more competitive price in the growing smartwatch market, but it's also a psychologically more powerful number. Coming in below three hundred dollars will look great in new advertising – which you can probably expect to start hitting websites and TV spots later today.
With the 38mm model down to $299, the 42mm model will start at $349, down from $399. While it's happened a few times in the past, Apple is generally loathe to raise the price of models between generations – we might see the Apple Watch 2 hit for $299 later this fall.
Besides the price cut, Apple added new options for the Apple Watch band today: all new colors of the leather bands are available, as well as new versions of the fluoroelastomer band holding the Apple Watch Sport on your wrist. One very popular new band is likely to be the Space Black Milanese Loop – it's been a constant request since the Apple Watch launched a year ago, and now you'll be able to snag one – in our opinion, it's going to go especially well with the Space Black Apple Watch – that's the stainless steel midrange Watch with the shiny mirror finish.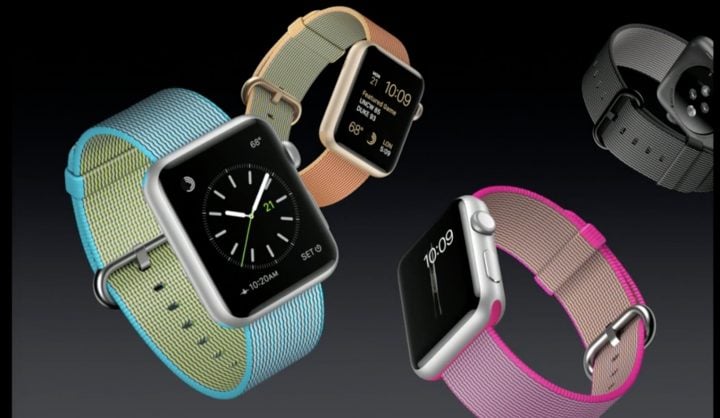 In addition to new colors is an all new material: a woven nylon band. Every band has up to four different colors of nylon threading; so far we've seen green and blue, pink and yellow, orange and sage, and a sharply conservative black and grey option.
There's no word yet on how much the new bands will cost; the nylon will likely slot in above the fluoroelastimers but below the new leather bands. The spack black Milanese Loop, meanwhile will likely carry at least a $50 premium over the traditional silver version.

As an Amazon Associate I earn from qualifying purchases.