New Assassin's Creed Syndicate Release Trailer Arrives
French video game developer Ubisoft is ready to tease more characters and plot ahead of the Assassin's Creed Syndicate release date this coming Friday. That tease includes a breakdown of the historical figures who will make an appearance in the game.
Ubisoft posted what it is calling the Assassin's Creed Syndicate Historical Characters Trailer late last week on the Assassin's Creed blog. The trailer details all the major people players can expect when the game launches on Friday, October 23rd world-wide. Assassin's Creed Syndicate is this year's entry in the long-running open-world franchise that takes players to different destinations as they try to stop the Templar Order from controlling the world.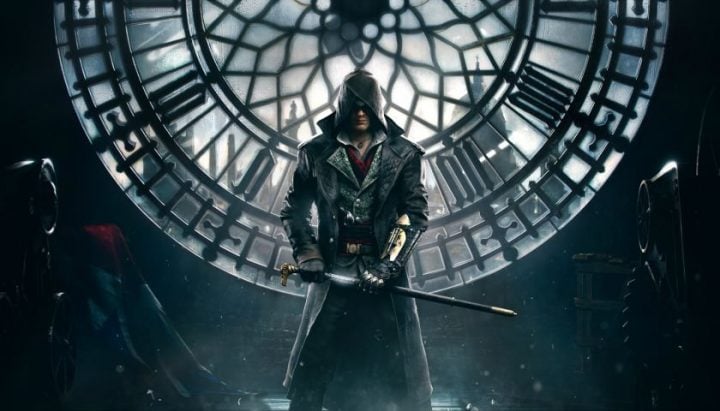 Read: Assassin's Creed Syndicate Release Details: 5 Things to Know
Some of those figures we knew would be featured in Assassin's Creed Syndicate. For example, users who place a pre-order ahead of the Assassin's Creed Syndicate release date get a special mission with Charles Darwin and Charles Dickens.
Alexander Graham Bell, will have some role to play in Assassin's Creed Syndicate. Last week's blog post makes a reference to Bell being in possession of technology that could be useful for anyone who manages to get their hands on it first. Queen Victoria of the United Kingdom will have a role to play in the game's events too. She's described as a "a maddeningly proper woman," trying to keep democracy intact. Unfortunately, she doesn't have any real power.
Karl Marx is in Assassin's Creed Syndicate too, spreading his own beliefs about government and the fragile relationship between the rich of Europe and the poor that they exploit for personal gain. Florence Nightingale is around providing training for Londoner's first responders.
Read: Critical Assassin's Creed Syndicate Side-Missions Revealed
The video trailer itself indicates that each of these figures will assist Jacob and Evie Frye as they try to stop the Templar Order. It looks as if players will take on the tasks that these figures give them to help further the cause of equality.
With less than a week left to go until the release, slowly we're seeing embargoes lift for those who've gotten time with the game. Reportedly, press with access to game will get to stream content this afternoon. Since Assassin's Creed Syndicate has no multiplayer, it's very likely that streamers will provide a look at the game's early story missions and open world. We're starting to see videos taken from the first 90 minutes of Assassin's Creed Syndicate already. Polygon has a video already posted to its site.
Assassin's Creed Syndicate is Ubisoft's chance to redeem itself from the disaster that was last year's release of Assassin's Creed Unity. The game that users got on launch day was pretty buggy, with game breaking issues and crashes reported for all versions of the game. It was particularly troubling since Unity was the first game in the series built to run on the Xbox One, PC and PS4 only. It had wide open spaces, huge landscapes and tons of people walking around the streets of Paris.
With London being the most populated city in the world during the Victorian Age, it's a sure bet that those huge crowds are back. Ubisoft has added other improvements. Carriages race through the streets of London, with players being able to take part and races to earn extra pounds. A new gadget allows Assassin's Creed Syndicate players to get the top of buildings without having to climb.
The game doesn't have a single main character, but two main characters. The Evie twins both want to stop the Templar Order but have different ways of achieving that. Players can switch between them to travel through the open world, but campaign missions require a specific twin, according to Ubisoft.

As an Amazon Associate I earn from qualifying purchases.