New Black Ops 3 Guns & Taunts: What to Know in May
The May Black Ops 3 1.10 update adds in support for new Black Ops 3 guns, new Black Ops 3 weapons and new taunts.
This is what you need to know about the new Black Ops 3 DLC guns in May — including a new Weapons Bribe that guarantees you at least one weapon if you bought the Season Pass and new Black Ops 3 contracts that will help you unlock more weapon and bonus Cryptokeys.
Right after kicking off the May Double Cryptokey weekend Treyarch and Activision announced a new Black Ops 3 season pass bonus and new Call of Duty: Black Ops 3 guns, melee weapons and taunts.
This comes after a March DLC weapon announcement and so far we know about two new Black Ops 3 guns in May, two new melee weapons and some new taunts. We expect to learn more as the day progresses.
FFAR – Assault Rifle
L4 Siege – Launcher
Skull Splitter- Melee Weapon
Slash n Burn Axe – Melee Weapon
New Taunts
In addition to using your Cryptokeys and season pass bonus to get the new Black Ops 3 DLC weapons you can also complete contracts. We will see more contracts in the coming weeks as Activision and Treyarch continue to work on the new weapons. The first contract is a special one that includes another weapon bribe and 10 rare supply drops.
You do not need to buy the Black Ops 3 season pass or the Black Ops 3 DLC 2 to get the new weapons, but it will help you get new weapons faster. If you use the contract, you can earn another Black Ops 3 weapon bribe to make sure you get a new gun.
The new Weapon Bribe does not guarantee you one of the new May Black Ops 3 guns or melee weapons, just a new weapon. It is not clear if it will avoid any duplicates.
There are new Black Ops 3 taunts and gestures with the May DLC release, but we don't have a full list yet. We will be back with an update after we see more in the wild.
This is what you need to know about the new Black Ops 3 guns, new melee weapons and gestures that arrived in May 2016, right after the Black Ops 3 1.10 update.
L4 Siege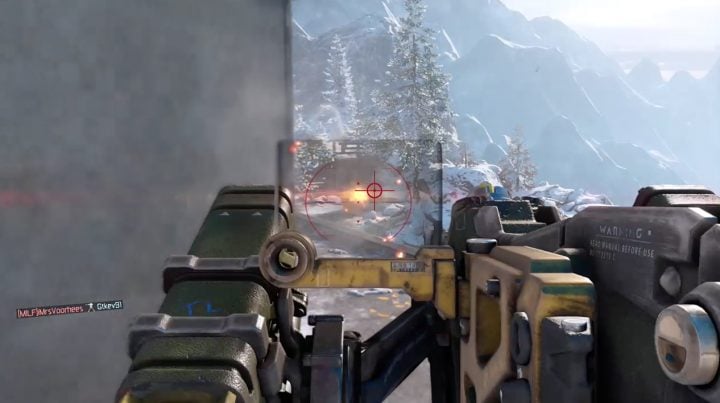 The L4 Siege is a new Black Ops 3 launcher that can shoot with a lock or without a lock, fitting in as a handy option between the Blackcell and the standard launcher.
Like the Blackcell, it includes four shots, but you can shoot people and scorestreaks with them. One downside is that it currently takes two shots to knock out an enemy UAV, which is how it is supposed to work.
Unlike the Blackcell, there is no option to see how many hits you need left to take out an enemy scorestreak.
Treyarch describes this as a, "Semi-auto free-fire or lock on rocket launcher. Fires smaller rockets that deal reduced damage.

As an Amazon Associate I earn from qualifying purchases.