New BlackBerry Curve Surfaces in Photos
Just because it won't be releasing devices with its new BlackBerry 10 operating system until October, doesn't mean that RIM won't be releasing other handsets in 2012. One such device has surfaced today, a new BlackBerry Curve, that will likely be announced at BlackBerry World next week.
Sohoa, courtesy of Engadget, have posted some photos of the upcoming device called the BlackBerry Curve 9320, thought to be headed to India and quite possibly, T-Mobile in the United Kingdom.
This isn't the first time we've seen the device leak out but this is the clearest look yet at RIM's new BlackBerry 7 -powered Curve.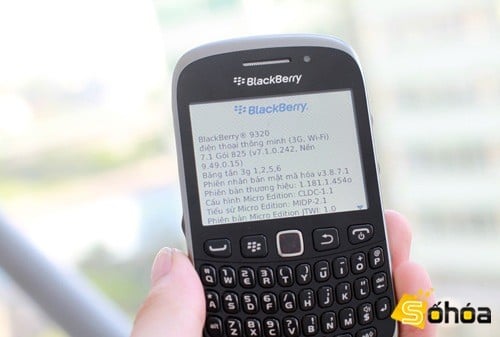 The device is said to be running BlackBerry OS 7.1 along with some fairly mediocre specifications. Not surprising considering this is a budget handset.
It's said to have a single-core processor, 512MB of RAM, a 2.44-inch display with a 320 x 240 resolution, HSPA connectivity, a 3.2MP rear camera, and a 1450 mAh battery.
It also employs the familiar BlackBerry style physical QWERTY keyboard.
The last time we saw this device it had a dedicated BBM button. This new leak does not detail that so it's unclear if the button will be coming along with the final product.
With BlackBerry World set to kick off next week, it's possible that the company will unveil this device then.
It's unclear exactly how many BlackBerry 7 devices RIM intends to launch throughout 2012 but at the very least, consumers should see the BlackBerry Curve 9320 hit shelves in the days ahead.
When we heard about an official announcement, we'll be sure to fill you in.

As an Amazon Associate I earn from qualifying purchases.