New Dell Latitude Tablets: USB-C and 4K Rule the Day
At CES today, Dell just unveiled a new pair of Latitude tablets, each with USB-C, one with 4K, that promise to bring a little swagger into the business line of Windows tablets.
First on our list is the gorgeous Dell Latitude 12 7000 Series, a bigger, Windows-powered version of the jaw-droppingly pretty Dell Venue 7000 Android tablet that was introduced a little over a year ago.
The company put a 12.5-inch display into the Dell Latitude 12, though you'll be able to order it with either 1080p or 4K UHD screens (unfortunately, there doesn't seem to be an OLED option for these tablets just yet). The frame is equally nice, with the whole package coming in at around 8.1mm thick, and weighing 730g (around 1.6 pounds).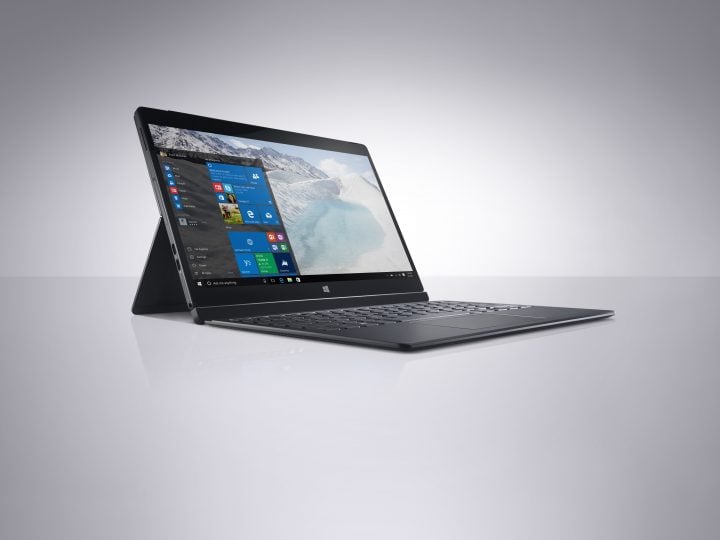 Unlike most Windows tablets, it feels like Dell's tried to add a decent set of cameras to the device: the rear-facing camera will shoot pictures at up to 8 megapixels in resolution, while the front-facing camera will take 5MP snaps.
As it's an entry into the Dell Latitude tablets line, it's targeted at business – which means you can take advantage of popular business features like which OS gets installed (your choice of Windows 8 or Windows 10), which processor powers it (all of them are Intel's Core M line, but you can choose from models in the Core M3, Core M5, and Core M7 brands).
Powering and providing ports for the Latitude 12 7000 are two combination Thunderbolt / USB 3.1 ports – the new Type C reversible ports; if that isn't enough, you can expand storage thanks to the built-in micro-SD card reader. There's also a micro SIM slot, so you can access LTE no matter where you go.
The second Dell Latitude tablet introduced today is the Dell Latitude 11 5000. Like the Latitude 12 7000, Dell classifies the Latitude 11 5000 as a 2-in-1 device, thanks to the included tablet dock. The Latitude 11 5000 is the cheaper of the two, and unfortunately looks it – but it's worth remembering that as an enterprise device, cost makes up much more of a device's value than whether it has a bigger bezel. It comes with a 1080p display, and fewer processor choices. It does have all the ports you could want, however, including a USB 3.1 Type-C port, one standard USB 3.0 port, micro HDMI, an SD card slot, and the same micro SIM tray as its bigger brother.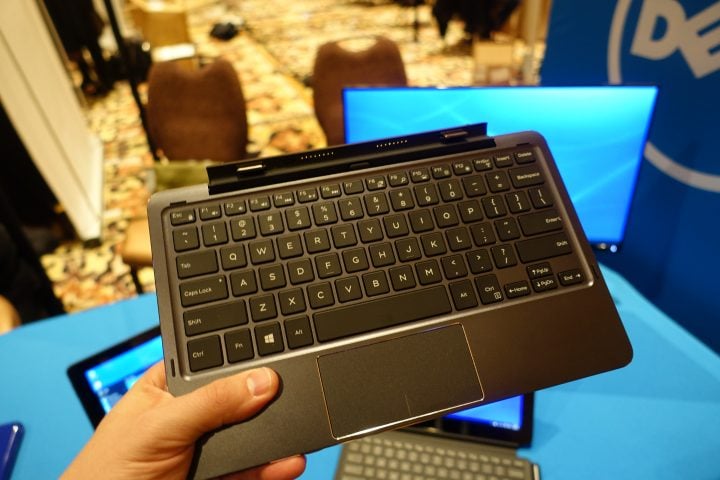 You'll be able to pick up one or both of these Dell Latitude tablets starting next month. Dell plans a starting price of $1049 for the Dell Latitude 12 7000, and just $749 for the Dell Latitude 11 5000. The keyboard docks come included with both models.