2016 Destiny Expansion: What We Think We Know About Rise of Iron
When rumors of a Destiny 2 release set for 2017 emerged, gamers all wondered the same thing. Destiny, the online role-playing game from the same studio that gave the world early Halo games, needs fresh content to keep players coming back day after day. That's why publisher Activision confirming a massive new Destiny expansion was great.
Reports since that confirmation from Activision have started to coalesce. Promotional and marketing materials captured by enterprising tipsters seem to have finally revealed this new Destiny expansion's name. Furthermore, rumors from a website that's provided accurate information about the studio's work in the past indicate when we'll see the game update arrive and what it'll contain.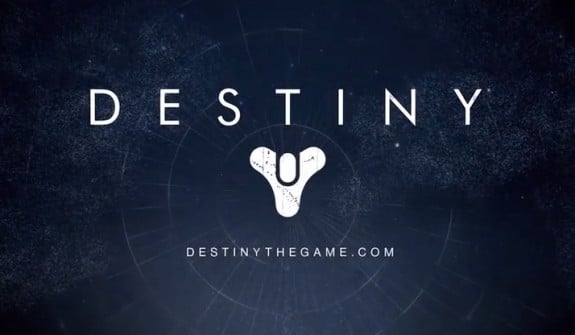 Here's everything we think we know about the new Destiny expansion, coming to gamers worldwide before the alleged launch of Destiny 2 in a year's time.
Read: Destiny April Update – What You to Know
New Destiny Expansion Details: We Think It's Called Rise of Iron
We've known for months that Activision and Bungie had a plan to unleash a massive new Destiny expansion. Forced to provide forecasts for earnings because it's a publicly traded company, Activision confirmed that there was an upgrade on the way earlier this year. Destiny uses first-person shooter mechanics, but it's an online role-playing game that constantly needs new improvements fixes and content to keep players coming back.
A DestinyTheGame Reddit member added a picture to the community last night that clearly shows a in-game enemy in golden armor that broken through a containment wall. At his feet are wolves, and he holds a flaming axe in his arms. It's Lord Saladin from the game's Iron Banner missions. It seems possible, even certain, that the wolves at Saladin's feet are a throwback to the events of the House of Wolves expansion. Over his head sits white lettering that reads "Destiny: Rise of Iron." In the bottom-right corner of the poster are Activision and Bungie's logos.
Normally, taking any sort of leak seriously is dangerous. You never know if what you're looking at is old, now discarded promotional material or a fake made to have fun at the expense of a game's community. Video game website Kotaku, which has a pretty solid reputation with leaks, says that it confirmed with two sources that the new Destiny expansion is called Rise of Iron and the poster is real.
New Destiny Expansion Details: We Think It'll Arrive this Calendar Year instead of Destiny 2
Kotaku's report on the leak even goes a bit further than confirming that the new Destiny expansion is called Rise of Iron. Other things that gamers want to know, like when it'll get an official reveal and when it'll arrive on store shelves, are also discussed.
According to that same report, Activision and Bungie plan to confirm that the new Destiny expansion is called Rise of Iron at this year's Electronic Entertainment Expo. That show kicks off with press events from Microsoft and Sony on June 13th. Reportedly, the Destiny Rise of Iron expansion will fill in for Destiny 2 with a release date this coming September. Originally, reports said that Destiny 2 would arrive this fall.
Both windows seem logical. Bungie has a long track record of launching new games in September to get ahead of the rush of exclusives available on Xbox and PlayStation.
As for the E3 2016 Destiny Rise of Iron reveal, it seems logical that Activision would want to get the word out to as many gamers as possible. E3 has the highest profile of all the video game tradeshows held each year. Ironically, Activision won't have its own booth at E3 2016. Instead, the company plans to show off its games during the press events others are holding. For example, Call of Duty Infinite Warfare will be shown at Sony's events. Activision could easily plan to do the same with Destiny Rise of Iron. Sony PlayStation owners already enjoy exclusive access to content through a deal that Activision and Sony made before the game even launched.
Read: Destiny: House of Wolves Update – What You Need to Know
New Destiny Expansion Details: What Some Believe the Expansion Ads
Of course, what everyone cares about the most is the new content that the new Destiny expansion will add to their play experience. That much is still in the air.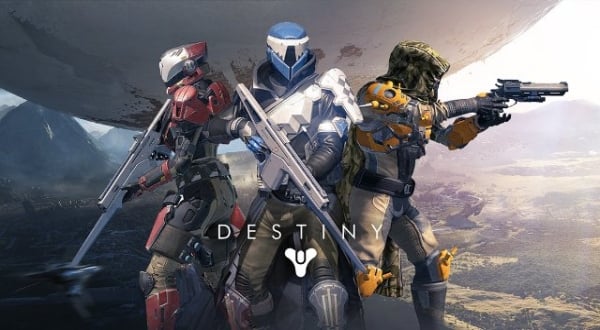 The Kotaku report says that Destiny Rise of Iron will add a new Raid that's "likely Fallen themed." The Fallen have made appearances in the Destiny experience before. The outlet also notes that there's possibly some kind of Iron Banner tie-in for this expansion. The axe wielding warrior in the leaked Destiny Rise of Iron poster is Lord Saladin from Iron Banner. Iron Banner is Destiny's player vs. player event. Allegedly, the raid itself is based on a raid that Bungie cut from last year's House of Wolves update. That rumor would explain why the wolves seen at Saladin's feet in the leaked poster are there.
Don't expect Activision and Bungie to comment on any leaks or reports. This close to E3 2016, both will want to save all the information they have for a big reveal during the show.