New Destiny The Taken King Item Sparks Huge Controversy
It seems that video game developer Bungie and publisher Activision will need to explain some very recent additions to Destiny The Taken King that are rolling out this morning. After promising the Destiny community that it wouldn't use the game's new item purchase system to let players jump leveling altogether, it seems that someone has reversed that decision, sparking outrage in the process.
Players of Destiny noticed that there were some content updates to the game earlier this morning. That's when they found that Microsoft's Xbox Store now lets players purchase character boosts. Destiny is a massive online role-playing game. Like other games in the genre, leveling up characters is a major part of the experience. New abilities unlock and new items become available with each new level that players gain. It's an essential part of the game, one Bungie said previously that it wouldn't tamper with for profit.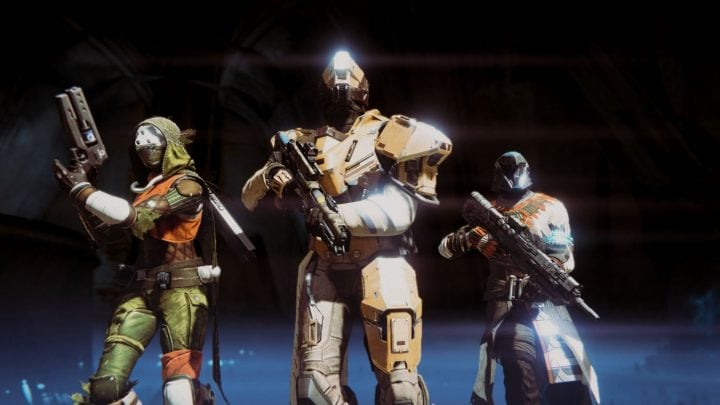 That's exactly what members of the Destiny community are accusing Bungie of this morning. These character boosts allow new players to go straight to level 25 for their Warlock, Titan or Hunter. In the process, they're skipping hours of gameplay and leveling that other Destiny players have had to struggle through to get to where they are. Also included in the boosts are a subclass booster and items that allow users to upgrade their weapons without putting in much work.
Bungie revealed earlier this fall that after the launch of Destiny The Taken King players would be able to purchase items through the Xbox Store and PlayStation Store. At the time, Bungie maintained that these items would always be cosmetic upgrades, add-ons for characters that don't effect their stats, but do allow for more casual players to quickly get the cool looking gear that they want without much work.
The purchase of these items would help finance new content after The Taken King update arrived instead of two major content updates that left some people behind during the first year that Destiny was available.
Luke Smith, Creative Director for Destiny The Taken King, told followers of his Twitter profile that "We aren't (nor are we planning) on selling consumables that buff King's Fall drop rates for Silver." He never expressly, said that there wouldn't be starter packs that allowed casual players to level their characters in exchange for money, though.
The reaction on the Reddit's r/Destinythegame community has been swift, but surprisingly open to the idea of the boost themselves. The main point of contention is what some are calling its absorbent price tag. These Destiny The Taken King boosts cost $29.99 and disappear after being used. That's on top of the underlying game itself, which required a $60 purchase at launch and around $60 today when not on sale.
"I don't mind the concept, people can play however they want, but who the hell would pay that much for it," user Rabid-Duck-King asks. "Leveling a subclass is one of the most annoying things in this game and it's pretty hilarious that instead of making it more reasonable, Bungie is capitalizing on the fact and charging $25," Worldwithpyramids says.
It is worth noting that Bungie and Activision did allow users new users to jump from to level 25 instantly when they purchased a copy of Destiny The Taken King. That level boost is still available with digital and physical versions of the game. The consensus seems to be that offering the boost in this manner makes sense for new comers.
For its part, neither Bungie nor Activision have commented publicly about these new add-ons.
Retailer GameStop has new copies of Destiny The Taken King Legendary Edition on sale for the Xbox One, PS4, PS3 and Xbox 360 for $39.99.