New Disney Infinity 2016 Release Details Stun
With Disney Infinity 3.0 selling more than even Activision's Skylanders last year, many assumed that Disney would announce plans for an all-new major upgrade in the toys-to-life series of video games. Shocking everyone, the company revealed this morning that it has no plans to deliver Disney Infinity 4.0 this year as many assumed it would. The company has major updates and new play sets planned for Disney Infinity 3.0 instead.
Disney Interactive announced its 2016 plans for Disney Infinity in a blog post this morning. Disney Infinity is one of the most popular toys-to-life games ever. The game has a story that players can purchase new characters and drop into the gameplay at any time. Disney Infinity 3.0's Toy Box also lets players create their own races, battles and activities.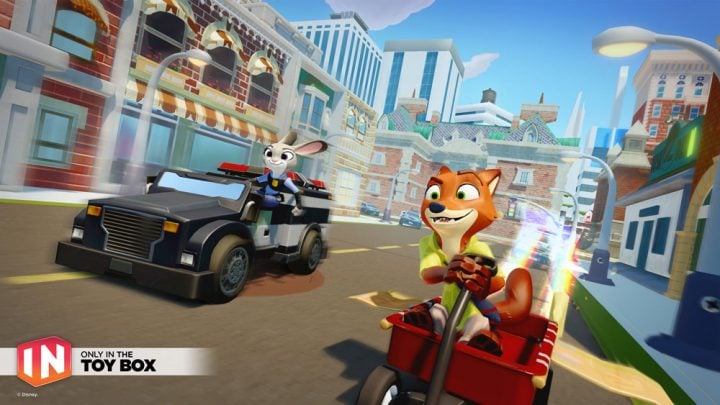 Since it's inception, Disney has always released a new version of the game every year. Until now, that is.
"We value our fans and your feedback, and we've heard your requests to extend the life of our Starter Packs loud and clear," the company says in a new post on the Disney Interactive Blog. Instead of new releases, it's focusing on new play sets and content additions. The company can afford to slow down, Disney Infinity 3.0 was the best-selling toys-to-life game of 2015.
There are four different Disney Infinity 3.0 play sets coming during the calendar year. Marvel, Pixar, Classic Disney and Star Wars will all have new figures. Star Wars was actually the focus of last year's release.
Judy Hopps and Nick Wilde from Zootopia are the first of these new 2016 characters to be available for Disney Infinity 3.0. The two characters plus four new Power Discs are available in stores today. Baloo is set for Disney Infinity 3.0 too. The figure fits with the new Jungle Book movie making its debut this year too.
https://youtu.be/hZd8KRVOVhA
Marvel Battlegrounds is a Disney Infinity 3.0 play set that delivers some action. Captain America, Hulkbuster, Ultron, Black Panther, Ant-Man and Vision are all featured in the play set. Up to four different players will be able to battle on a single console. Hulkbuster, Ultron and The First Avenger are confirmed for the play set too. In fact, every Marvel character introduced in the game series will be playable in Marvel Battlegrounds.
All told, Disney Interactive's decision to put new versions of the game on hold and focus on rolling out updates to the existing game is a smart move. Earlier this year, Activision confirmed that it saw sales of Skylanders tumble versus the previous year. The company chalked the fall up to increased competition from other games in the genre. Lego entered the fray last year when it introduced Lego Dimensions.
https://youtu.be/6p2cYYorv3o
Slowing down gives those that have already invested heavily in the earlier games a chance to catch up to Disney Infinity 3.0. It also means that those who have the current game get to sit on their investment and enjoy it a little more while still getting new content. This move also means that the cost of getting into Disney Infinity will stay low for a while.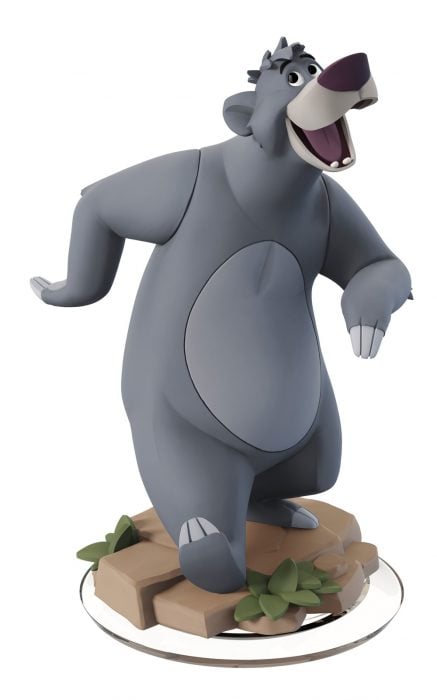 A used copy of Disney Infinity 3.0 is $29.99 used at GameStop. The Disney Infinity 3.0 Edition Starter Pack costs $64.99. New figures for Disney Infinity start cost $14.99 each, but GameStop also has used figures on sale at many of its retail locations.
Theoretically, Disney Interactive will have more to share about more Disney Infinity 3.0 play sets and figures at this year's Electronic Entertainment Expo. The company will absolutely have more play sets and figures to announce in time for the holiday shopping season. That show happens in June.

As an Amazon Associate I earn from qualifying purchases.