New eReader From China's Koobe Uses Mirasol Display
Yesterday, in the midst of my wild speculation about the next Nook, I mentioned that I would dearly love to have such a device with one of Qualcomm's mirasol displays. You get the benefit of color without the harmful light beaming in your eyes or loss of visibility in direct sunlight.
Though mirasol has yet to make an appearance in the American electronics market, it has shipped on some commercially available devices. the newest is the Jin Yoog reader from Koobe, one of the biggest eReader companies in Taiwan.
Announced yesterday during a book fair in Taipei, the Jin Yoog features a 5.7-inch touchscreen display with a 1024 x 768 resolution and runs Android 2.3 on a Qualcomm 1-GHz Snapdragon processor. It also has Wi-Fi.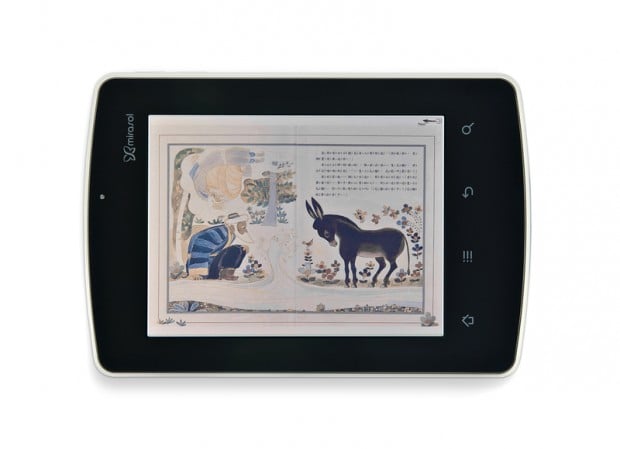 That's not much bigger (screen-wise) than the Galaxy Note. I'm intrigued that it's not the 6-inch size that's now standard in the U.S. This is possibly due to the way eBooks are formatted in China versus here.
The benefits here go beyond color eReading. The press release claims weeks and weeks of life with half an hour a day of reading. Most of the eReading public will use it more than that, but you're again talking several days if not up to two weeks without needing a charge. All without a bulky battery.
Koobe isn't likely to bring this particular device stateside, but that's all right. Qualcomm is obviously ready to make the case for mirasol now that there are four eReaders with the display in the world. Next up: smartphones, perhaps. Though I wouldn't mind getting a mirasol eReader first. Perhaps the wild speculation of yesterday wasn't so wild after all.