New foldable dual-screen tablet on the way?
Word out of AllThingsD is that a stealth startup (man, those things are common nowadays) called Kakai is working on a new tablet device that's described as "a Kindle for Students and Much More" allowing for gesture control and a variety of note-taking abilities.
…sources said Kakai's effort focuses solely on the educational niche, offering a Linux-based foldable double-screened device.

Gesture-based and portable, it is designed to feel like a mix of a notepad and a book.

While Kakai declined to comment, sources said a key part of the endeavor goes well beyond the tablet itself by including robust software and seamless Web site to deliver course material, allowing for note-taking and offering other audio and video capabilities.
The description immediately stirs up visions of Courier. I'd almost wonder if the two projects weren't the same if it wasn't specified as running Linux (no Microsoft project would ever run an outside OS).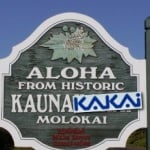 There is, of course, no info at the Kakai website (it wouldn't be a stealth startup if they announced things) other than a few redirect option and the tagline "Break Free". Sounds like a pretty good mindset if you want to rid yourself of the trappings of books and notepads in favor of an all-inclusive device. Or maybe they're working on a rocket that will send you to Kaunakakai where you can live on Hawaiian time. Now that would be a worthwhile project.