New Google Glass Design Adds a Bit of Style
Two years ago at Google's annual developer event they announced Google Glass. Aiming to put a refined and simple version of the Android smartphone OS into a sleek pair of sunglasses, and revolutionize wearable computing. Forget the smartwatch, Google Glass is always visible and sits right above your line of sight.
Google Glass still isn't available to the public, unless you're a "developer" willing to spend over $1,500 for a pair of their prototype Google Glass that's been available for the past little while. It's still very much in what we'd consider a phototype phase, but a refined version could be on the way.
Read: Is Google Glass Worth Buying?
Google Glass has been available to what the company calls "explorers" for a while now, but they're still the same odd design and somewhat of an eyesore. The consumer and tech community can all agree they're not the most fashionable item we've ever seen, but better options are on the way.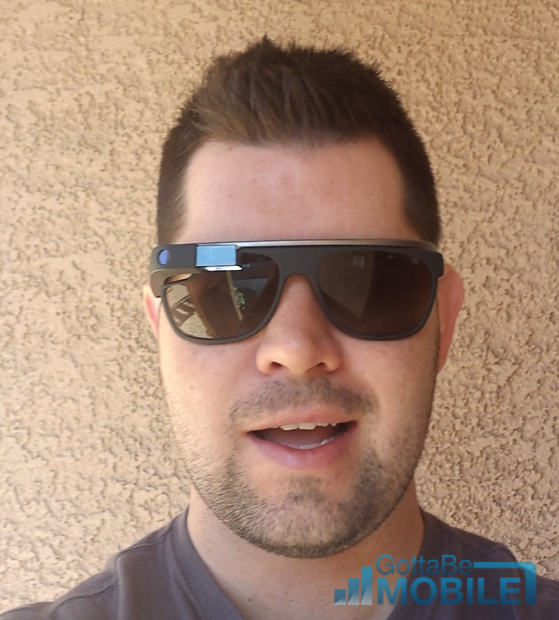 Over the past year or so many have wondered how Google Glass would change. What Google will do with the project, if anything at all, considering all the hurdles it faces with privacy, just to name one. This year's annual Google I/O event there wasn't a lot of talk about Glass, something many expected would be a focus of the show.
Instead it was all about Android 4.5 or 5.0, the "L Release" and Android Wear, the company's new wearable OS platform for smartwatches and other gadgets. It's no secret wearable computing is going to be a big part of the future, but where Google Glass sits in all of it remains to be seen.
Many still consider Google Glass a nerdy pair of glasses that isn't flattering, even though the company has partnered with many respected manufacturers. You can now get shades, prescription lenses for Glass, or even a Ray-Ban style like I'm wearing in the photo above. That all available, and they still look like something out of a Sci-Fi movie.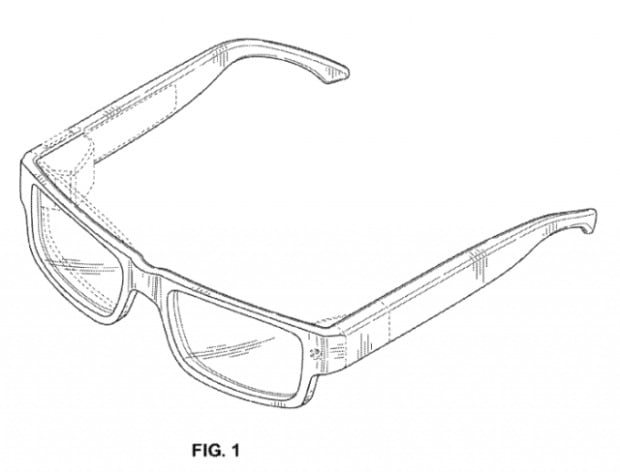 However, pictured above is a brand new image that recently emerged suggesting Google's changing the entire direction of the program, and wants something more casual and fashionable that users will actually want to buy and wear. Rather than just having a cool piece of new technology.
A new patent shows Google eying a few different designs, ones that look much better than the prototype Google Glass users are wearing today. Google's been granted a few of these patents, securing its future in the wearable market when it comes to smartglasses.
Read: Google Glass on Sale: Here's What You Need to Know
Essentially all the components of a mid-range smartphone need to be packed into a pair of glasses, then offer up something to view the content with. This new patent shows Google basically putting all the hardware inside traditional glasses frames, or on the inside, rather than electronics being on the outside which gets rid of the fashionable appeal.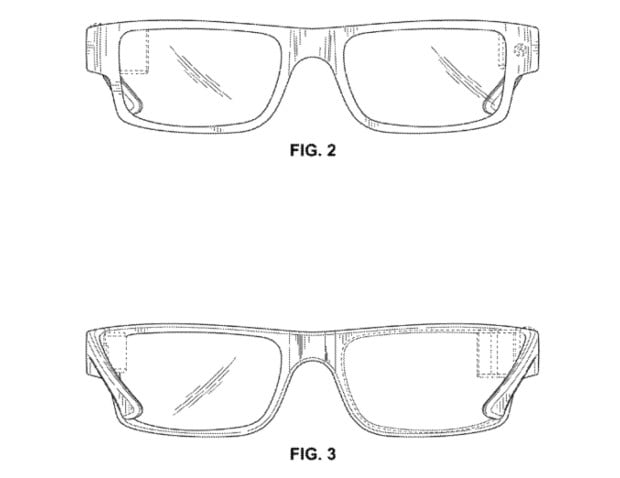 Filed with the USPTO in 2012, but granted last week, Google's now got a few more designs to work with. Something we could see offered up as the actual Google Glass version that gets released to the mass public as a general consumer device.
It's worth noting that this is only a design patent, and in no way means it's something we'll actually see, or that a release date is approaching. That being said, we've been hearing late 2014 for an official release date of Google Glass for more than a year, so we'll have to wait and see.
This could be one of the final steps before Google releases this as a product to the public like Android Wear, or makes it available on the Google Play Store, but it's hard to guess. Anything that will make Google Glass look more casual, and more importantly, natural, is welcomed and will surely help the device sell to millions and millions of users.