New Halo 5 December Update Details Arrive
It was only last week that video game developer 343 Industries revealed the most important things contained in the upcoming December Update for Halo 5: Guardians. Ahead of the upgrade's release, the studio has some more to share about the new maps, power-ups and Forge Mode add-on that's coming to owners of the game absolutely free.
343 Industries revealed more details about the Halo 5 December Update in a post to its Halo Waypoint community blog. Halo 5: Guardians launched on the Xbox One this past October to high sales, lifting sales of the Xbox One above those of Sony's PS4 console. Like previous games in the serious, Halo 5 is a first-person shooter with a science-fiction story line. The game focuses on both Master Chief John 117 and a new team of Spartans sent to hunt him down.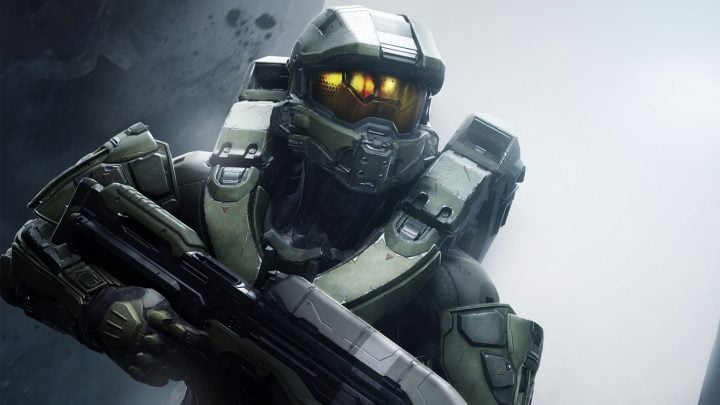 We already knew that there would be a Halo 5 December Update because 343 Industries promised to treat the game like a service, providing new content for the game's online multiplayer free of charge at regular intervals. This fall we learned that Halo 5: Guardians' Forge creation engine wasn't coming until a December Update, for example. 343 Industries is calling the update Cartographer's Gift.
Read: Details of December Halo 5 Update Emerge
A graphic in this week's post reveals that two new sets of armor are coming in Cartographer's Gift. The Mark IV Armor Set is inspired by the armor of the Master Chief himself from earlier games. The Raijin Armor Set is a sleeker armor set, with a slopping helmet. Both will be randomly available in the REQ Packs that Xbox One owners can purchase directly through Halo 5: Guardians. The SPIKR Rocket launcher is coming into the game too, along with three new weapons that 343 Industries has yet to reveal.
Three new maps for Arena multiplayer are coming with the Halo 5 December Update, Overgrowth, Entombed and Antifreeze. Battle of Noctus is for Warzone, the giant battle simulation multiplayer mode that made its debut with Halo 5. We knew this much about the content update already. This new post goes into detail about each of these new maps.
Battle of Noctus is inspired by levels in Halo 2 and Halo 3: ODST that featured battles set within human cities. This map forces players to lean heavily on vehicles, with two team garages separated by a monument.
With the Halo 5 December Update, 343 Industries is introducing Seasons for online multiplayer. Essentially, Seasons will be a reset button for ranked matches, giving players an opportunity to play higher in rankings. The first season will begin on December 15th and end on January 31st. Participants will get a special REQ Pack with an emblem.
Big Team Battle is coming back with Cartographer's Gift and so is the ability to join game sessions that are already in progress. Going forward, all social playlists will include join-in progress so that players can get into a match faster.
There's a smattering of tiny changes coming to just about everything. Controls are being tuned, but 343 Industries hasn't revealed a complete list of changes yet. The Spartan Hub will now include Energy Cost on-screen. Spectate is getting around of bug fixes and the option to change cameras and view the score board with button presses on the directional pad. Forge Mode will surface as one of the options listed when players first start-up Halo 5: Guardians. From there, players will be able to dive into the Forge Lobby and create new maps using the tools the studio announced a few months ago.
The Halo 5: Guardians December Update will be absolutely free when it arrives sometime in the next few weeks. Users with the Xbox One's Always Connected power mode on shouldn't need to do anything at all; the update will download automatically. Anyone not using the Always Connected mode will get an on-screen prompt asking them to download the update after its release.

As an Amazon Associate I earn from qualifying purchases.