New Halo 5 Gameplay Videos & Details Arrive
Microsoft is definitely looking to build pre-order sales ahead of the Halo 5 release date. In a week that's already stuffed with Halo 5 related news, YouTube content makers are starting to publish Halo 5 gameplay videos taken right out of the game's multiplayer experience.
YouTube channel ReadyUpLive began posting Halo 5 gameplay videos early this morning. At the same time, a new interview with executives inside the studio that's creating the games reveals more about the studios future plans and how they plot out the series in general.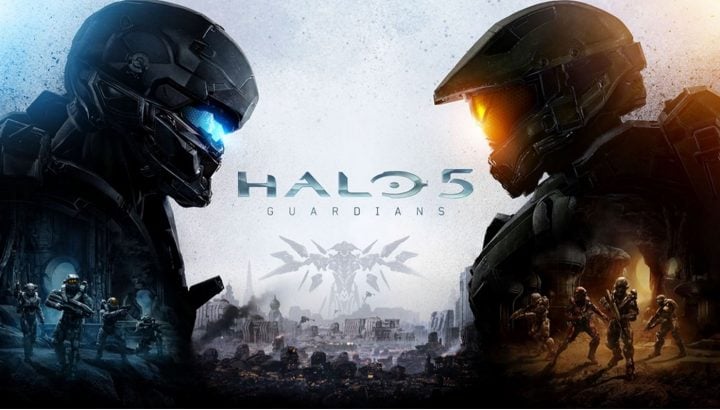 Earlier this week Microsoft began posting new episodes of its HuntTheTruth podcast, teasing what players can expect in Halo 5's campaign experience. Fully titled Halo 5: Guardians, it's one of three big-name games that are only coming to Microsoft's Xbox One this fall and holiday shopping season. Exclusive titles that gamers can't get on other systems is key to Microsoft's Xbox strategy. The Halo 5 videos themselves include footage from a few different multiplayer modes and some new maps. One of the videos shows teams killing each other as much as they possible in Slayer mode on a map called The Rig Arena.
Other new Halo 5 gameplay videos posted to the channel within the last day or so include Capture The Flag on a map called Coliseum, Breakout is on a map called Altitude and on another map called Gambol. The channel has spent the better part of the last two days releasing Halo 5 gameplay videos for other maps. There's some Halo 5 campaign footage taken from the game's story mission on the ReadyUpLive YouTube Channel.
Unfortunately, there aren't any new videos of Warzone, the massive battle simulation that's included in Halo 5: Guardians along with the traditional multiplayer experience.
Read: Which Halo 5 Guardians Edition Should You Buy?
It's in an interview GamesRadar that 343 Industries executives discuss how they're approaching future Halo titles. 343 Industries took over the development of Halo games after series creator Bungie parted ways with Microsoft. Many of the people working on Halo 5: Guardians worked with Bungie on the original series of games, that includes Frank O'Connor, who is the studios franchise development director.
According to O'Connor, 343 Industries is already planning for the next major release saying, "We're doing serious real planning and even some writing on the next game already." He goes on to say that his team wasn't always able to look that far into the future on story decisions and ideas. O'Connor is careful to note that nothing is set in stone, "If you start making those stepping stones too rigid, then you're not being realistic about the game development process," he says. The full interview with O'Connor and 343 Industries head Bonnie Ross will appear in the Ultimate Guide to the Halo Universe on October 30th.
Halo 5: Guardians doesn't focus on Master Chief John 117 only. It also expands the role that other characters play in the first-person shooting game. Besides playing as John 117, Halo 5: Guardians players will spend time as agent Jameson Locke, a new character added to the franchise with the Halo Nightfall television series. Locke and his team of Spartans are assigned to track down the Master Chief and his Blue Team, it seems. Players can actually give members of their team orders to carry out. These team mates will also revive them if they are down.
Read: 5 Things to Do Before the Halo 5 Release Date
Halo 5: Guardians is available for pre-order right now at GameStop and other retailers for as little as $59.99. The game launches on October 27th and won't come to the Xbox 360 or Windows PCs.

This article may contain affiliate links. Click here for more details.