New Halo 5: Guardians Map Revealed in Epic Fashion
This past week at San Diego Comic Con 343 Industries, developers of Halo 5 Guardians, didn't just release new details about the game ahead of its fall launch. To showcase a new map coming in the final version of the game the developer had an in-game map made out of Mega Blocks.
Microsoft posted about the epic Halo 5 Guardians map reveal and some ancillary experiences coming to Halo franchise lovers late last week on its Xbox Wire news blog. San Diego Comic Con is a huge event that gets media creators and fans all in one place. The event lasts roughly four days and includes deep-dive panels with video game developers, question and answer sessions from audiences and stunning new reveals — as in the case of this new Halo 5 Guardians map.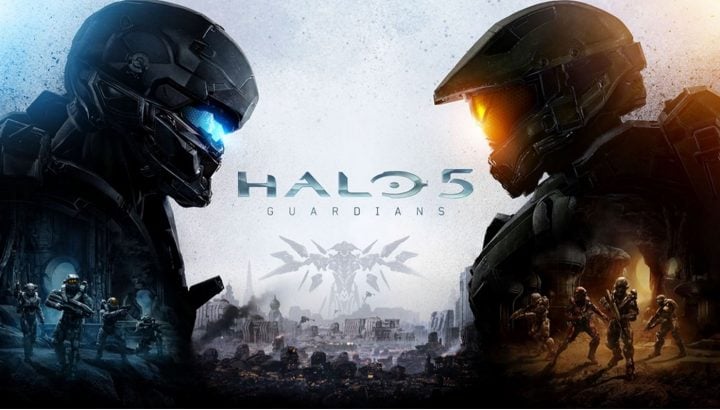 343 Industries calls the new map Raid of Apex 7. It'll be heavily featured in the Warzone game type that Microsoft unveiled at this year's E3 2015 Media Briefing and trade show. The version of the Raid of Apex 7 shown off at San Diego Comic Con had 90,000 different individual blocks, complete with LED lights and landscaping. Microsoft says that building the Raid of Apex 7 map for Halo 5 in Mega Blocks took 2 builders six entire weeks to complete.
The in-game version of Raid of Apex 7 sounds like a very, very interesting place to do battle. Warzone users Microsoft's matchmaking servers to piece together two huge teams from across the world. Raid of Apex is a huge island with a futuristic Forerunner spire set in the middle. That spire is surrounded by huge bluffs overlooking the spire's entrance.
The two teams are dropped off and begin to do battle immediately. Halo 5 players can take control of the Spire itself or stick to making sure that their opponents to get the opportunity to do so. 343 Industries and Microsoft says that a system of caves and beaches provide terrain conducive to flanking opponents and kicking them out of the spire entirely. In its tease for Warzone 343 Industries hints at there being something on the island even more dangerous than the Covenant and competing UNSC forces lurking.
Warzone multilayer will come free with every copy of Halo 5 Guardians when it reaches store shelves on October 27th. Microsoft plans to use Halo 5 Guardians to lure gamers into buying their Xbox One console. It will not make its way to the Xbox 360.
Separately, Microsoft finally added iPhone, iPad and Android versions of the Halo Channel app that debuted last year on Xbox One. Those are available from the Google Play Store and iTunes App Store now. They're meant as companion experiences, letting players learn about the games and the world their favorite characters inhabit directly from their smartphone or tablet. Microsoft's Windows Store already has a version available.
Read: Halo 5 Collector's Edition: 5 Things to Know
Two recently unannounced side-projects will provide Halo 5 Guardians players with more back story about the game. 343 Industries is planning a new Halo: The Fall of Reach cartoon to provide much-needed back story for Blue Team, the group of Spartans that'll be under the command of John 117 in Halo 5. Buyers of the Limited Edition, Digital Deluxe Edition and Limited Collector's Edition of Halo 5 Guardians will get this series for free at launch on October 27th. In the cartoon viewers will learn more about how the Master Chief ended up being a soldier.
Read: New Halo 5: Guardians Video flush With Insider Info
Microsoft also has another season of its Hunt The Truth podcast coming to promote the game this fall. The first season of the audio podcast debuted earlier this year and provides some teases about what's to come in the Halo 5 story.

As an Amazon Associate I earn from qualifying purchases.