New HTC One Details and Battery Specs Revealed Ahead of Launch
The successor to the popular HTC One last year, which will be known as the All New HTC One, has been detailed once again this week with another leak revealing the final few details we still didn't know.
The new HTC One (codenamed HTC M8) has leaked more times than any phone we can remember in recent history, and with just under two weeks before HTC takes the stage to officially announce it, we know nearly every single aspect of this new smartphone. Yesterday the first main leak detailing the camera arrived, and today the final specs, battery included, and more have been revealed.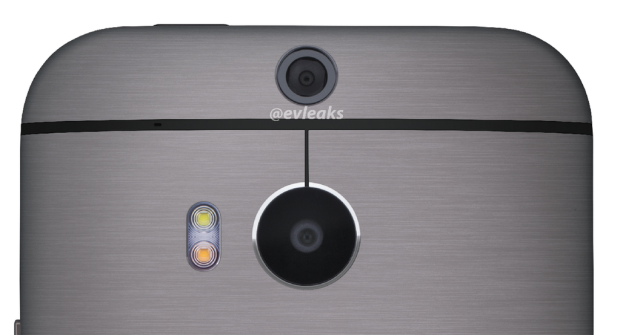 Between multiple photos leaking of the device in action weeks before its even been announced, to demo units in the hands of people making 12-minute videos and more, there's no surprises left. We know all there is about this phone, aside from a release date.
The All New HTC One will officially sport a 5-inch 1080p HD display, Qualcomm's Snapdragon 801 quad-core processor at 2.3 GHz with 2GB of RAM, which is a notch slower than the Galaxy S5 at 2.5 GHz with the same chip. Users will have an option between 16/32/64GB of internal storage, and thankfully HTC also added a micro-SD slot to this years device.
We already knew the HTC One would have Android 4.4.2 KitKat and a new HTC Sense UI 6.0, as well as dual-cameras on the rear, but now we have a few more tidbits. The rear "Duo Camera" will still be 4 Ultrapixels, but the front facing camera has been confirmed at 5 megapixels. It should let customers take excellent selfies.
Read: HTC One (M8) Video Leak Reveals Two Key Details
Then, one of the biggest drawbacks to the model last year, could sadly be the same in 2014 with the All New HTC One. According to GSMArena the battery will only be 2,600 mAh in size. This is smaller than the Galaxy S5, the Galaxy S4 from last year, and even other 2013 phones like the LG G2, DROID Ultra and Galaxy Note 3.
However, with a more efficiently display and improved processor, we're still expecting slightly better battery life than the original, but not by much. Many were hoping for a 2,900 or bigger, but that won't be the case. The all new HTC One will be 146.36 x 70.6 x 9.35 in size, so slightly thicker than the original, and its competition, and weigh 160g.
Finally, rumors have confirmed a Google Play Edition is in the works, and with so many leaks as of late many are expecting a launch earlier than the initial late April rumors. We'll know all the details soon, if not from HTC themselves come March 25th.

As an Amazon Associate I earn from qualifying purchases.