New HTC One Leak Tips Combined 16 Megapixel Camera
The all new HTC One smartphone will be unveiled in just a few short days, on March 25th, but the details and leaks are still slowly tricking in ahead of the announcement.
So far we've received countless leaks of the new smartphone. From carrier details, live photos, hands-on videos and more, but one area that still remains the biggest mystery is the two cameras on the rear. Rumored to be called the Duo Camera system.
Read: 5 Ways the New HTC One Could Beat the Galaxy S5
HTC added a second camera on the rear, and it isn't for 3D like some devices from 2012. Today's latest details reveal the two cameras on back combine to offer a 16 megapixel camera experience, something that may offer the 16MP Galaxy S5 some serious competition.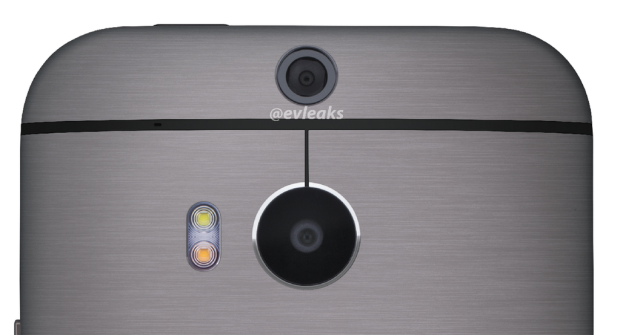 TENAA is the Chinese version of the FCC, where devices head to get certified for use, and a new set of details from their reports suggest the cameras on back will be 16 megapixels. As we all know, the HTC One sports a large 4 Ultrapixel camera with an extra big sensor for improved photography.
This year though, that same 4 UltraPixel camera has been joined by a second camera sensor above it, which is being called the Duo Camera. This will allow for improved low light photos, better video, and tons of post processing. Think changing the focus point and depth of field, after you take the photo. This is what HTC has on tap, and now we're hearing they'll be upwards of 16 megapixels in size.
Read: New HTC One U.S. Release Date: 5 Things You Should Know
What this means is consumers can expect to take stunning photos with the HTC One. The two camera will work together to take multiple photos, and software built-in will almost instantly deliver one quality image. We're expecting tons of editing features from HTC, but will have to wait to see them live as HTC makes this all official next Tuesday.
This means not only will photos be excellent, crisp, and improved, but also much larger in size. Users can expect better zoom and cropping features for the ultimate camera experience. The report also confirms the 5 megapixel camera on the front for improved selfies, but calls it an Ultrapixel camera, which would be an interesting move.
For now there's only a few more days of waiting before everything is official, and not a leak or rumor, and we'll be live in New York City with all the details right from HTC.

As an Amazon Associate I earn from qualifying purchases.