New HTC One (M8) Buy One Get One Free Deal Tempts Galaxy S5 Buyers
Today the New HTC One (M8) smartphone was officially announced and revealed to the world, but that wasn't all HTC had in store. The phone is actually available today, being one of the fastest launches in smartphone history.
Starting today the HTC One (M8) — and that's the official name, M8 and all — is available on all major US carriers, and from multiple carriers in Canada and throughout the UK. However, most of these are online-only sales, and Verizon Wireless has the only in-store exclusive for two weeks.
By April 10th all carriers will be offering the phone, but in the meantime HTC and Verizon are stealing away customers with a second exclusive deal. The new HTC One (M8) is buy one get one free from Verizon.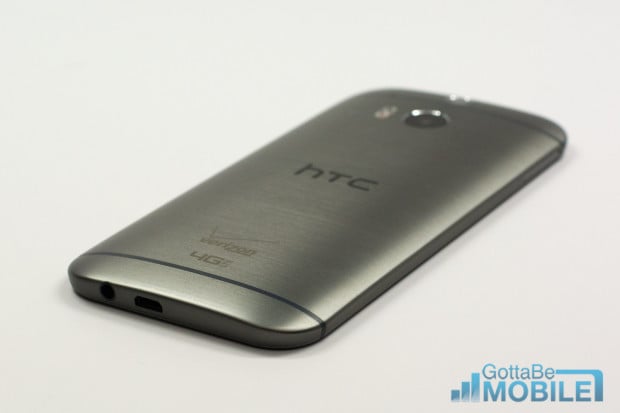 As usual with stunning deals like this, Verizon will require users to sign a new 2-year contract for both devices, which is no surprise. That being said, those with a Galaxy S3 approaching that 2-year upgrade cycle, this is an excellent deal.
Those who purchase the all new HTC One (M8) will get a second HTC One (M8) absolutely free, as long as the second unit owner agrees to the usual 2-year contractual agreement. Essentially saving buyers $199 or more, not to mention saves HTC from having those customers get the Galaxy S5, which will be available on April 11th. Well played HTC, well played.
Read: New HTC One Release Date Confirmed
As a refresher the HTC One (M8) sports a 5-inch 1080p full HD display, quad-core Snapdragon 801 processor with 2GB of RAM, 16/32GB internal storage and a micro-SD slot, and dual cameras on the rear for what the company calls the best smartphone camera around. The new HTC One (M8) runs Android 4.4.2 KitKat, and a band new improved version of HTC Sense UI 6.0, they're calling it a SixthSense.
There's no exact details on how long this deal will last, so it's recommended you head to a Verizon store today. Not to mention once all carriers get it come April 10th, this deal will likely end.

As an Amazon Associate I earn from qualifying purchases.