New HTC One M8 Release Could Deliver Improved Camera
The HTC One M8 was announced and released back at the end of March and has been an extremely popular smartphone throughout the year, with one major flaw. That being the improved "Duo Camera" on back featuring two 4 Ultrapixel cameras for a unique set of features. However, a new and improved option is reportedly coming soon.
The original HTC One had the same 4 Ultrapixel camera, and in 2014 HTC added a second camera on the back of its flagship phone in order to deliver tons of new features, but many complained about the dip in resolution, and lack of the option to crop photos.
Read: iPhone 6 vs HTC One M8: What Buyers Need to Know
The One M8 received heavy praises from most reviews in all aspects except the camera, and it sounds like HTC is listening to its fans because two new rumors have surfaced this week suggesting a new HTC One M8 release could be coming next month with a 13 megapixel Duo camera setup instead. Simply called the HTC One M8 Eye.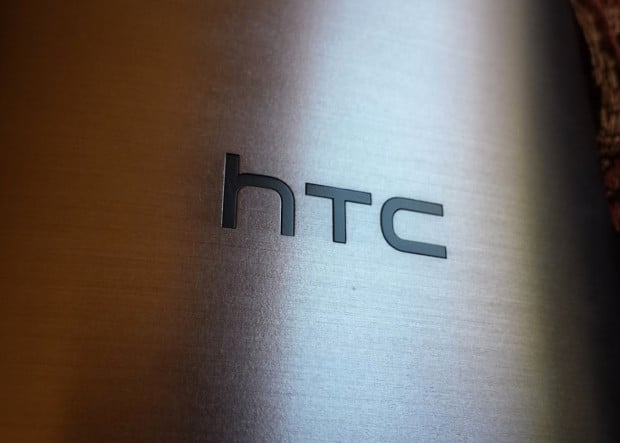 The 4 megapixel "Ultrapixel" camera delivered on the phone simply can't compete with the 8 megapixel iPhone 6, or even the 13 and 16 megapixel cameras in smartphones like the Moto X, LG G3, or the Galaxy S5.
As a result, HTC is apparently set to release another smartphone with a long and odd name, and two new reports are confirming that. While we've yet to see any leaks or hear anything of this sort from HTC, a few sources have all the details. Popular HTC developer LlabTooFer posted the information this week on Twitter, and a second source is reporting something similar.
https://twitter.com/upleaks/status/510635182764748800
@Upleaks doesn't reveal as much as the other, but simply states that there is a new HTC One M8 coming with the 4 Ultrapixel camera being swapped out to offer a 13 megapixel Duo Camera (still two cameras on back) and it is called the HTC One M8 Eye. This may not be the final name upon release, but we'll have to wait and see.
Speaking of release, LlabTooFer claims the new smartphone is actually set to be announced and released in October along with some changes. The current HTC One M8 only runs Android 4.4.3 KitKat, but the new M8 Eye will have the absolute latest Android 4.4.4 KitKat, HTC Sense 6.0 UI on board, and of course the better camera.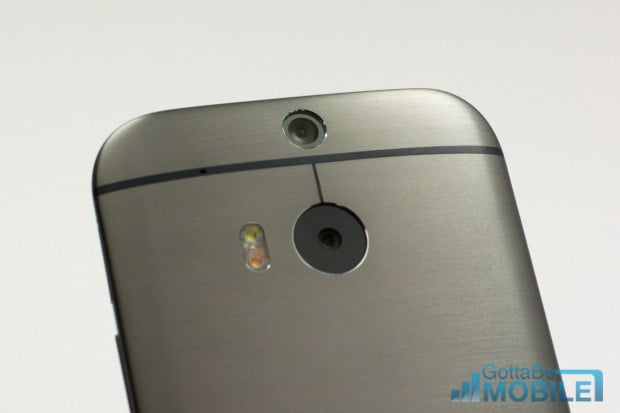 It's worth noting that HTC released a plastic variant of the One M8 on Sprint earlier this year with a 13 megapixel camera called the HTC One E8, which could have set the groundwork for this new and improved smartphone.
The HTC One M8 is arguably one of the best smartphones of 2014, save for the camera, and another option with this issue addressed could sway a few of those iPhone 6 buyers to look back to HTC before years end.
@Upleaks also confirms the front camera will still be 5 megapixels, like the HTC One M8, and the new phone will offer an all aluminum design. Most likely we're looking at the exact same smartphone with a different camera, but will have to wait and see. If so buyers can expect a 5-inch 1080p HD display, quad-core processor, 32GB of storage, the new 13 and 2MP Duo Camera options on the back, and a decent 2,600 mAh battery on this new phone.
Read: HTC One M8 Android 4.4.4 KitKat Update Rumored
Hopefully some sort of trade-in deal will be available for those with the original HTC One M8 released earlier this year, but that's only speculation. There's also no telling if this new variant will even arrive in the United States, especially considering many are expecting a new HTC One M9 to be released sometime in March or April of 2015.
HTC has an event scheduled for October 8th in NYC for a GoPro like camera, and the company could use that stage to announce this new HTC One M8 Eye too. We'll have to wait and see, and will update once we hear additional details.

As an Amazon Associate I earn from qualifying purchases.