New HTC One (M8) Release Date Breakdown
The new HTC One (M8) is finally here, available from a slew of carriers around the globe and throughout the United States. Now that it's available consumers are getting a ton of information today regarding the new HTC One (M8) and its release date.
Finally, after months of rumors and countless leaked photos and videos, HTC took the stage today and officially announced the all new HTC One. What was even better though, was the confirmation of a global rollout faster than any device in HTC's history. In an effort to better help potential buyers and understand what to expect from the HTC One release date in the United States, and where to get one, we break down all the details.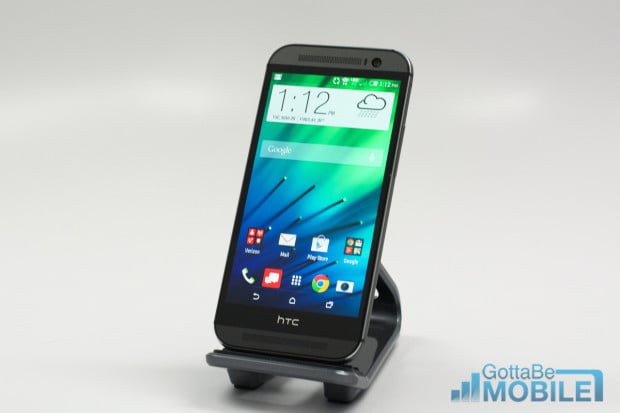 Being called the HTC One (M8), this device is the successor to the orignal HTC One from 2013 which was widely praised, even if sales weren't that great. The device has tons to offer, been improved in every single aspect, and can be yours right this minute.
HTC One (M8) Release Date
The brand new HTC One release date is today, March 25th, only this is on a limited basis. The phone is widely available online from a slew of carriers and partners, but the in-store and global launch date is April 10th, 2014. Meaning a day before the April 11th Galaxy S5 release date. What this means is that for the general public the release date will be the 1oth, once they see it in stores, but for those paying attention you can buy it today.
Read: New HTC One Unboxing Video
The HTC One (M8) is available right this minute from Verizon, AT&T, Sprint and some Canadian carriers, all online. However, if you want to check it out yourself right now, it's exclusively available in-store from Verizon Wireless. All other US carriers are only offering it online until April 10th.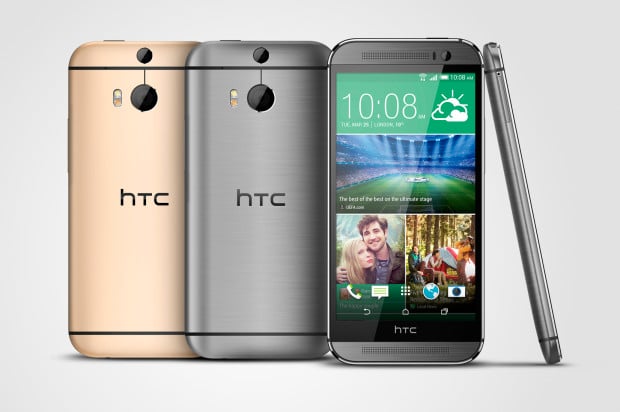 It's an odd approach, but to make things even better Verizon is offering a buy one, get one free deal too. Lastly, HTC confirms by mid-April over 100 countries and 220 carrier markets will have the new phone available. It's also available in Canada online from Bell, Rogers, and TELUS.
Verizon
The Verizon HTC One (M8) is available both online, and in stores throughout the US today. Available for $199 with a new 2-year contract, or for $599 outright. Users can also opt to make a down-payment, then select 24 monthly payments of $25.22 with Verizon Edge. Get it now both online or in most retail stores around the US.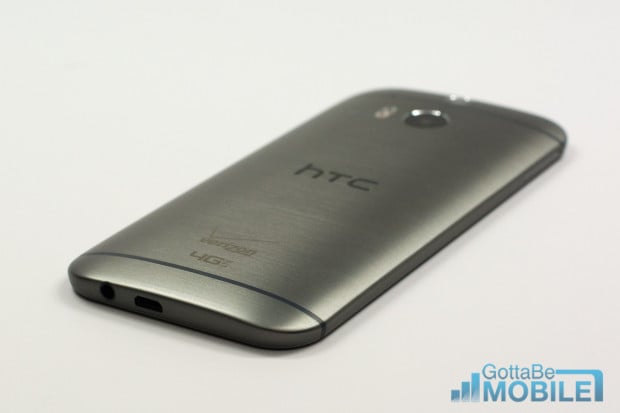 AT&T
As we mentioned above, no carriers in the United States have the HTC One (M8) available in-store except for Verizon. Those on AT&T and others will have to purchase it online, or wait until April 10th to pick one up at a store nearby. That being said, the same $199 price with a 2-year contract, or $25 monthly installment plan applies here with AT&T. The $199 price is for the 32GB model, topping the $199 16GB Galaxy S5.
AT&T is offering the new HTC One (M8) for $639 outright, no contract required.
Sprint
Basically the pricing and outline remains about the same across all major US carriers, although we're not seeing much from T-Mobile. Sprint has the new HTC One (M8) for $199 with a new 2-year contract, or $27 a month with zero money down, as an installment plan. Then of course the outright price again is slightly different, being $649 for the 32GB model from Sprint.com
T-Mobile & US Cellular
Hearing various leaks and rumors that all four major US carriers would be on board, as well as a few regional options like US Cellular, we were expecting the HTC One (M8) to be available from them too. However, T-Mobile's site is all about the competition, the Galaxy S5. We're assuming both T-Mobile and US Cellular will have the new HTC One M8 available on April 10th, but there's no exact details thus far.
Google Play Edition
The new HTC One (M8) is an impressive phone full of awesome features. HTC Zoe makes photos come to life, and the new Duo Camera has stunning post processing and UFocus features allowing users to change the focus — after they take the photo. It has a 5-inch 1080p display, a quad-core processor, Android 4.4.2 KitKat, and a brand new Sense UI 6 experience. Being called HTC SixthSense. But do you like all that software bloat and the UI changes? If not, Google has you covered.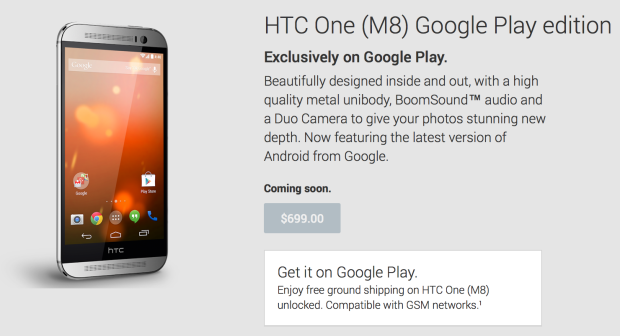 Just like rumors suggested, the new HTC One (M8) is also available directly from the Google Play Store, in partnership with Google, and runs a completely vanilla stock version of Android 4.4.2 KitKat.
Read: Why the HTC One M8 Google Play Edition is Worth Waiting For
There's no release date yet, but we're assuming Google will offer the GPe on April 10th, just like the rest of the carriers and options around the globe. However, there's no confirmation of a release date, but above is why it's worth waiting for. Stock Android and quick updates are two very important factors.
However, you lose some camera features and other improvements from HTC, yet will be paying more for stock Android, a carrier unlocked smartphone, and fast updates. It's actually listed as $699 from Google.
HTC One (M8) Google Play Edition Link
Other Carriers
So far we've yet to hear from any other carriers, or even hear rumors or reports of a release elsewhere. The Galaxy S5 is hitting multiple small regional carriers aside from US Cellular when it's released, and we're hoping the new HTC One (M8) will get the same privilege. Thus far, we've not heard anything but will keep our eyes open.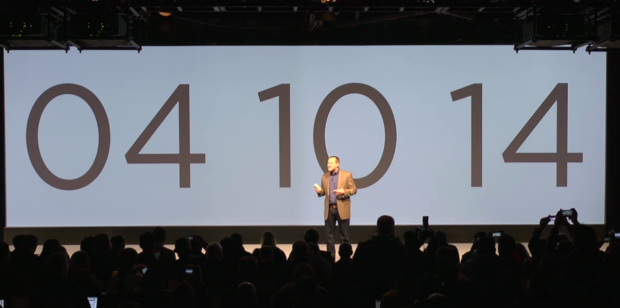 Gold Color
Verizon has Gunmetal Gray and the Silver option, but other two carriers appear to only have Gunmetal Gray and nothing else. Those looking to get the black or impressive gold option above, you may have to wait. We've been told Best Buy will have an exclusive in the U.S on the gold option, but we're still waiting for final details from HTC.
The all aluminum design makes 90% of the phone completely made of metal, and the impressive brushed aluminum look HTC has added should be popular among all consumers. That being said, we'll have to wait to see if more options and colors arrive similar to the original HTC One last year.
HTC One (M8) Price
The pricing for the new HTC One (M8) is a bit cloudy, with each carrier seemingly offering something slightly different. Verizon has it the cheapest at $599 with no contract, just an ourtright purchase. AT&T has it for $639, and Sprint has it for $649. Which is quite irritating and confusing to consumers.
However, most will opt for the 2-year agreement which has the new HTC One (M8) costing buyers $199 out of pocket, or $25-27 per month on payment plans rather than spending big money up front. It's a bit confusing, but at least the high price tag is for the 32GB HTC One (M8) and not a 16GB version like the iPhone 5S, or the reported 16GB Galaxy S5.
To end, head to your carrier of choices website and order the all new HTC One (M8) today, and get it as soon as tomorrow with overnight deliver. Or head into a Verizon Wireless store and walk out with this brand new flagship smartphone today.

As an Amazon Associate I earn from qualifying purchases.