New HTC One (M8) Video Leak Reveals Two New Details
As we continue to wait for HTC to take the stage in NYC and London to officially announce and unveil the All New HTC One, codenamed the HTC M8, today we have yet another leaked video of the device.
At this point we've really seen nearly everything this brand new flagship smartphone has to offer. It has leaked more times than we can count, specs and accessories have been revealed, not to mention the detailed 12-minute video last week. Today we have another poor quality video showing the device, but most importantly this reveals two key details that we've yet to confirm.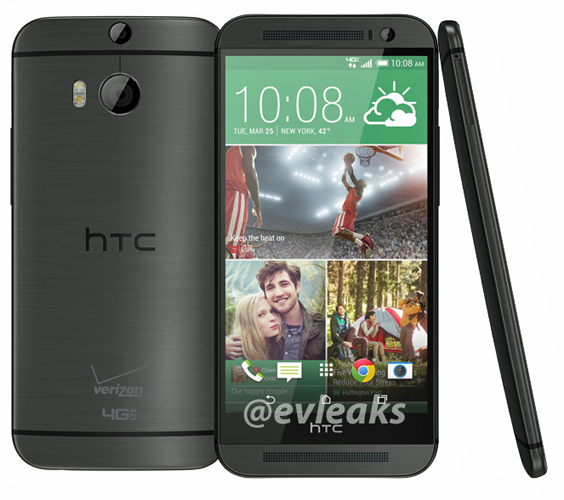 The new video released today is short, coming in at around 2 minutes, but does manage to tell us two things we didn't know about the upcoming All New HTC One. Those being there will indeed be a 32GB model, not just a 16GB version, and he even states a 64GB option will be released. Previously they offered 16/32GB with no micro-SD slot, but the new HTC One offers both.
The all new HTC One will come in a 32GB model and still have the micro-SD slot for user expandable storage, which is a welcomed change by consumers. This leak confirms both those features, not to mention the 32GB will be arriving on T-Mobile. The phone looks launch-ready, is running the latest version of Android 4.4.2 KitKat, and is full of T-Mobile carrier apps, or bloatware.
https://www.youtube.com/watch?v=FGwHsURNlTE
Consumers can take what they'd like from this video, but either way nothing will be officially confirmed until HTC takes the stage on March 25th to announce this new smartphone.
Read: All New HTC One (M8): Everything You Need to Know
That being said, with the new HTC One out in the wild running on T-Mobile full of apps and bloatware, it appears to be fully ready to launch with carriers ready to roll. While this doesn't mean anything is certain, we could see HTC announce the new phone on March 25th, with a launch within the next two weeks. The importance here being they could potentially beat the Samsung Galaxy S5 to market. A device that could be facing a few delays of its own.
Currently reports and rumors suggest an April 11th global launch date for the Samsung Galaxy S5, and most rumors have the HTC One coming at the end of April. However, with the phone above looking retail-ready, we could see it launch much earlier than expected.

As an Amazon Associate I earn from qualifying purchases.