New HTC One Release Date Tipped for U.S. Buyers
The successor to the HTC One smartphone, codenamed the HTC M8, which will be known as the "All New HTC One" is about to be announced early next week.
The New HTC One is no secret at this point, with a slew of leaks revealing nearly everything about the device well before the company has even announced it. The one remaining mystery is the release date. While we've reported the HTC One will be available on announcement day, March 25th in the UK, a new leak today reveals the biggest US carrier will have it the same day.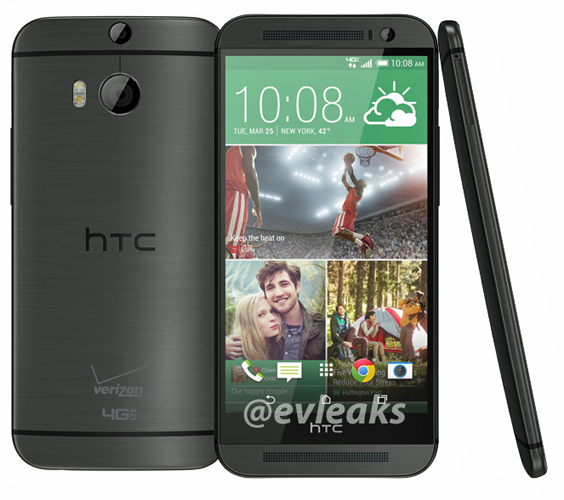 It looks like the global release date for the new HTC One could be March 25th, even in the United States. Some leaks have surfaced of full adverts and dummy units for Verizon retail stores, including the photo below which potentially reveals the US release date.
Android Central forums discovered the image shown below, which is teasing that Verizon Wireless users "refresh" their computers after the new HTC One gets announced. Basically saying that after the reveal on stage, Verizon could have the all-new HTC One for sale in the US at 1PM ET.
The leaskter claims his Verizon Store also has dummy units, but wouldn't reveal any other details. At this point there's a few situations that could play out. Either the HTC One (2014) will be available in the U.S. from Verizon (and other carriers) within minutes after being announced on Tuesday. March 25th, or it will be available very shortly thereafter.
Read: New HTC One U.S. Release Date: 5 Things You Should Know
Given the huge amount of leaks, not to mention retail Verizon units selling on ebay and more, the HTC One is poised for a US release, and it's coming sooner than later. We've seen T-Mobile units fully loaded with carrier apps and software ready to be released, the same can be said about Verizon, and now all we need is the actual details to arrive.
If all the rumors and leaks end up accurate, users across the globe will be able to purchase the new 5-inch 1080p Android 4.4 KitKat powered New HTC One smartphone on March 25th. Again, we'll be live in New York City for the event, and will bring you any and all details as they arrive.

As an Amazon Associate I earn from qualifying purchases.