New HTC One Reveal Confirms Key Features
Today the all New HTC One was finally announced and confirmed by HTC. Putting an end to a long long list of rumors and leaks that have surfaced over the past few months, today everything is official.
Over the past few weeks we've seen a magnitude of leaks for the new HTC One (M8) smartphone, including a 14-minute full hands-on video. While these were all only leaks, they all but confirmed the device. Today in London and New York City the all new HTC One is finally here, and we'll be learning more release details soon.
Read: New HTC One U.S. Release Date: 5 Things to Expect
As many users already expected due to details already arriving, the new HTC One has plenty of awesome new features. The bigger 5-inch 1080p display barely makes the phone bigger, the aluminum design is sleek and better than ever, and they even have a new Duo Camera setup on the rear for improved photography. Read on for more details.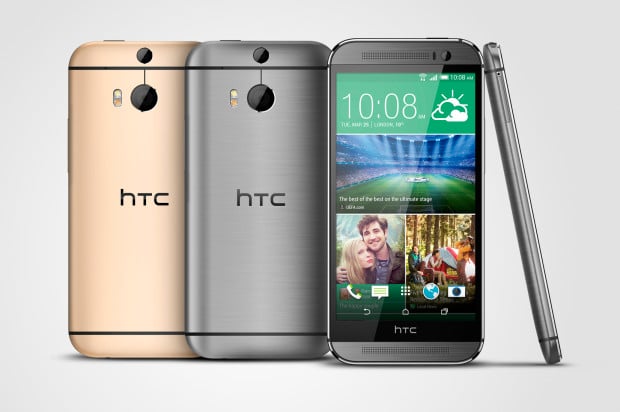 Sadly we're not learning anything we didn't already know, thanks to the slew of leaks over the past two months for the all new HTC One (m8) which will replace the HTC One from 2013. So without talking too much time, here's the full rundown.
New HTC One
5-inch 1080p full HD display
2.3 GHz Quad-core Snapdragon 801 processor
2GB of RAM
16/32GB storage (and Micro-SD for expansion)
Duo Camera (4 Ultrapixel + second rear sensor)
5 megapixel front camera
Android 4.4.2 KitKat and HTC Sense UI 6
2,600 mAh battery (New Power Saving Mode)
Dual front-facing speakers
Infrared port for remote features
Aluminum brushed unibody design
more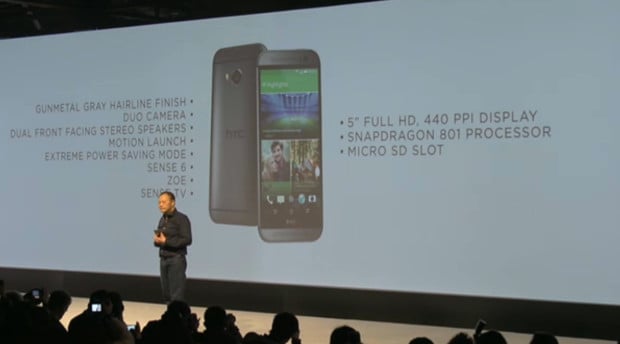 All the features users loved from last year are still present. Those include boomsound front facing speakers, HTC Zoe camera enhancements, the aluminum design (only better) and much more. HTC is calling this "the best just got better" and many would have to agree.
While we're still waiting for official details regarding the release date, most reports are suggesting it will indeed be available starting today around the globe, and from Verizon Wireless in the United States.

As an Amazon Associate I earn from qualifying purchases.