New HTC One Software Video Leaks Ahead of Launch
The All New HTC One will be the company's first smartphone running a newly improved HTC Sense 6.0 User Interface software over Android 4.4 KitKat, and now we're getting a look at what to expect.
The HTC One (M8) leaks continue to arrive ahead of the actual product announcement. Following multiple leaks over the past few weeks, this weekend a video surfaced showing the software side of things. This reveals what new changes buyers can expect, not to mention features we could see arrive on the HTC One from last year. With an all-new HTC One having a similar look and feel, being a little refined around the edges, here's the software changes HTC hopes to deliver.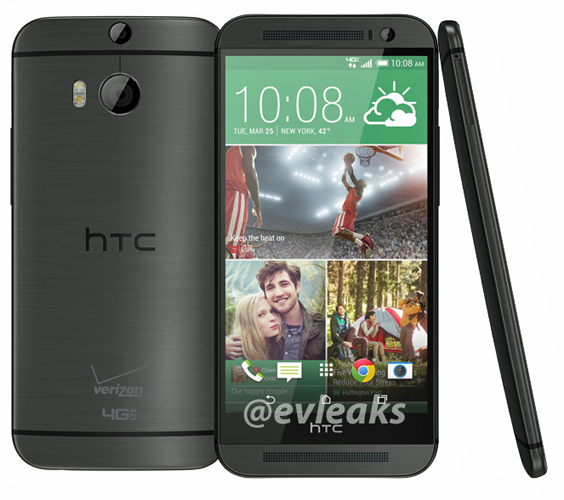 In Android 4.4.2 KitKat and HTC Sense UI 6.0 users will have plenty of new features, motion controls and new shortcuts to complete tasks and be more efficient on their smartphone. We've already confirmed the LG-like feature of double tapping the screen to instantly turn it on, without fumbling for the power button, but that isn't all they have in store.
The video below will show a new set of features which will be very handy called "Motion Launch Gestures" which will allow users to instantly head straight into apps like Blinkfeed, Camera, or even unlock the phone all from the blank screen, in a matter of seconds. There's also a new power-button shortcut for the camera and more.
We're being told this is actually the new HTC Sense 6.0 and KitKat software running on the HTC One from 2013, which most users will likely receive in a future update. The software has been pulled from the All New HTC One ahead of the announcement, which is still scheduled to go live on March 25th.
Read: All New HTC One: Everything You Need to Know
While we see some improved font and theme support, a new multitasking system, and tons of motion controls, this is still a custom skin over Android in every way. It still feels and looks like HTC Sense, which many users love, and we'll know more once the device is officially announced next Tuesday.

As an Amazon Associate I earn from qualifying purchases.