New HTC One U.S. Release Date: 5 Things You Should Know
The all new HTC One announcement is just days away, scheduled to be officially unveiled on March 25th, and we're slowly starting to learn more and more about the release date.
Currently there's no official word from any carriers in the United States regarding the new HTC One, but based on previous launches, rumors, and what we know for the device in the UK, there's plenty of things US buyers need to know ahead of the reveal. The flagship HTC phone is coming soon, potentially sooner than everyone thought, and here's what we know so far.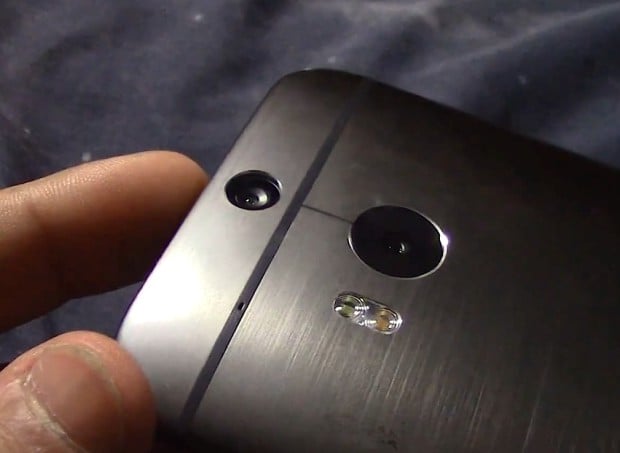 At this point we're still mostly running off of rumors. That being said, there's been countless leaks, photos, videos, and details about the HTC One that everything is already known. There's no real surprises left, most leaks have been extremely accurate thus far, and with days away here's a few more details.
Read: 5 Ways the New HTC One Could Beat the Galaxy S5
Release Date
The New HTC One (M8) will be released and available to the public to purchase on March 25th. Yes, the same day HTC takes the stage to announce the all-new HTC One, is the day it will be available. Making it one of a few devices to receive such a quick turn around from announcement to launch. Even Apple's latest iPhone wasn't available the day it was made public.
There's one problem with the March 25th release date. That is for the UK. Carphone Warehouse in London has confirmed multiple (upwards of six) retail stores will have the HTC One in stock and available to purchase on March 25th. However, that's in London, and doesn't have anything to do with US carriers.
So when can we expect US carriers to offer the HTC One smartphone? Soon. Carriers stateside have more control than most regions, and as a result, consumers will see scattered release dates, news, announcements, and details from carriers. They rarely reveal information on the same day, and are likely looking for exclusives.
One thing to consider is the past two video leaks of the new HTC One have been very telling. Last week the T-Mobile HTC One leaked full of carrier apps, customizations, and bloatware. Seemingly completely retail-ready, and prepared to be sold on the spot. We've also seen a Verizon model leak out, with similar apps all pre-installed from the carrier, which was actually already sold on eBay. Leading many to believe HTC is preparing a global launch all on March 25th. Offering the flagship phone across all major US carriers, and around the globe on the same day it's announced. It's a huge task, and would explain the flood of leaked information, but we still don't know for sure.
If all goes according to leaks and speculation, users in the US and elsewhere should be able to get the New HTC One 2014 model on March 25th, if not the following week.
Carriers
Here's where things in the US get a bit complicated. As mentioned above, carriers do things differently here. They have tons of control, want exclusive options and colors, brand the devices, and rarely launch at the same time. AT&T was the first US carrier to offer the HTC One last year, and Verizon was the last delivering it months later than AT&T or T-Mobile.
We've seen the new HTC One head through the FCC, and be officially approved and certified for use in the United States on all major carriers. AT&T, T-Mobile, Verizon, and Sprint are all on board, and we'll likely see some regional carriers such as Boost Mobile and US Cellular.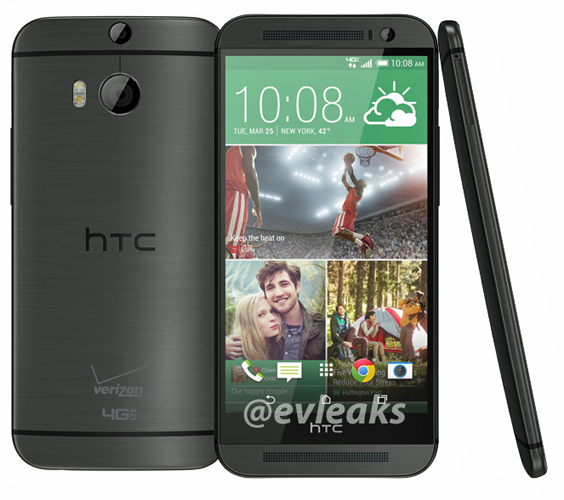 Verizon was last to the original, but that mistake won't be happening twice. We've already seen the Verizon 32GB HTC One leak in the wild. It's been branded with the 4G LTE logo, has Verizon's slew of apps and services, and is ready to be sold. At this point we just need it to be on shelves, which leads us to believe that day is coming before the end of March.
One important aspect of the US HTC One release date is the competition. The Galaxy S5 is rumored to arrive around April 11th, and HTC is looking to beat them to the punch. If they manage to get all US carriers to offer the new HTC One on March 25th, or even within two weeks of the 25th, they have an excellent shot of beating Samsung to the punch.
Price
Pricing for the new smartphone will also be determined by each individual carrier. That being said, many users will opt to buy the phone outright, instead of being locked into 2-year carrier contracts. The HTC One last year sold for $599, and was recently discounted to $499 in anticipation of the successor.
With an all new model offering a bigger display, better specs, dual cameras, and a larger battery, we can expect the price to remain the same, if not be slightly higher. Users in the US can expect to pay anywhere from $599, to $699 outright for the HTC One come launch day, from multiple carriers.
$599 seems to be the sweet spot for most devices that aren't an iPhone, so we're expecting HTC to target that range. $649 could be the final result, something which T-Mobile, Verizon, and other carriers will offer as a payment plan. T-Mobile no longer has contracts. Instead users can put money down on a device, then essentially get a 2-year loan to pay off the device with monthly payments, along with monthly carrier payments. Expect to pay $50-$100 on T-Mobile, then monthly bills for the new HTC One.
Until HTC confirms everything up on stage we won't know the official details, but we'll be live in NYC to get everything you need to know, pricing included.
Specs
Lately more and more leaks have appeared which confirm the specs. This new HTC One smartphone will feature a 5-inch 1080p HD display, Qualcomm's quad-core Snapdragon 801 processor running at 2.3 GHz, and come with 2GB of RAM. We've heard a 16, 32 and 64GB storage option will be available, but all leaks have shown the 32GB model. HTC also has added a bigger 2,600 mAh non-removable battery, and a micro-SD for storage expansion.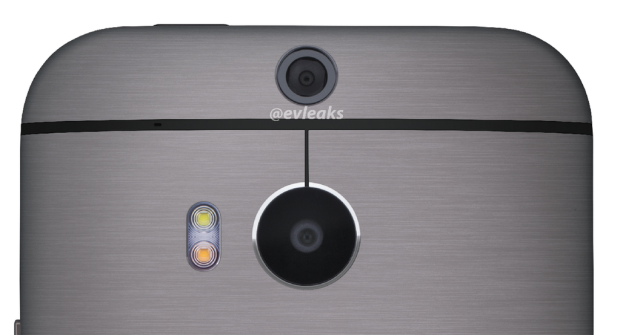 Then users will be enjoying an improved 4 Ultrapixel camera on the rear accompanied by a new Duo Camera sensor above. Something that will offer improved photos, better low light photography, and post processing to control focus and more — after you take the photo.
HTC added a 5 megapixel camera on the front for selfies, and retained the impressive front-facing stereo speakers from the original. We're hearing they're even better, but will have to wait and see.
So what do all those numbers mean to average buyers? The new HTC One will be extremely fast, stable, and perform excellent. Whether you're streaming music, playing HD games, or browsing the web for hours you can expect a seamless experience from this new smartphone.
Availability
Where will you be able to buy the new HTC One smartphone? Whether the release date is on March 25th in the US from multiple carriers, or spread out over a two week period across them all, you'll be able to get the new HTC One from various sources. All carriers offer both online and in-store sales.
The new HTC One will be available from stores and online by all carriers, given what we've seen in the past. Best Buy will likely offer it on release date, possibly with a color exclusive like the HTC One and Galaxy S4 last year. And users can also expect to snatch up the new phone from RadioShack and multiple other various retail stands across the US.
Customers can also expect a Google Play Edition HTC One to arrive running stock Android 4.4.2 KitKat right from Google in the Play Store. Just like last year, but expect it to be at least a month or two after the initial launch. All this being said, if March 25th is indeed the day, we should be learning more from carriers any moment now.

As an Amazon Associate I earn from qualifying purchases.