New HTC One Video Leak Reveals All Ahead of Launch
The all new HTC One will officially be announced tomorrow, but this weekend and just days before the reveal a full 14 minute video review leaked sharing all the final details we've been waiting for.
Consumers wanting to get their hands on the new HTC One for 2014 won't have to wait long, as multiple rumors are pointing to a launch as soon as tomorrow afternoon, the same day as the announcement, across the globe. However, those wanting to know all the details before heading to their nearby store to buy one, the video below shares every last detail. Everything from the software, hardware, to that new Duo Camera on the back.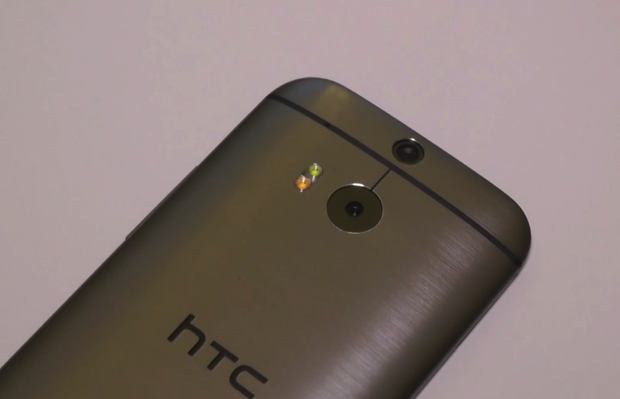 Apparently one German site managed to get one early for an official review, but then managed to post the full video and details a bit premature. So, for those wondering more about the all-new HTC One flagship smartphone that's aiming to "OneUp" the Galaxy S5, here's everything you need to know.
Read: New HTC One Release Date: 5 Things You Should Know
Earlier this month a 12-minute video clip leaked that revealed most of the handset, but was done in a rather poor manor by a random child. The video below however, is a full review done in a much better fashion. If we didn't know everything about the HTC One yet, we do now.
https://www.youtube.com/watch?v=3-_hkhL2vlg
The original HTC One last year won many awards for its durable aluminum design and exceptional front facing speakers, and the company looks to offer more of the same with the All New HTC One for 2014. This 5-inch 1080p HD quad-core powered smartphone will be packing quite a punch, and this is the first time we've seen that new "Duo Camera" in action.
Previous rumors suggested a combined 16 megapixel camera on the rear, but the video above states the same 4 UltraPixel camera as the original One, and then a new 2 megapixel lens to help improve low light, depth of field, and even change focus after you take a photo. Other specs include 32GB of internal storage, a 5 megapixel front camera for selfies, micro-SD slot, and a 2,600 mAh battery.
Again, all the details will be officially unearthed tomorrow in New York City as HTC takes the stage to formally announce this smartphone. Stay tuned as we'll have any and all the details.

As an Amazon Associate I earn from qualifying purchases.