New iMac 2014 Release Hinted by Apple
New iMacs could be incoming, as a support page on Apple's website shows a "mid-2014" iMac listed.
The iMac received a bit of an update last month when the entry-level 21.5-inch model got a $200 price cut, but also saw a slight decrease in performance. However, it seems that Apple may be working on another iMac update for this year, possibly one that will be a bit more meaningful.
According to the same support page where we saw a possible Mac Mini refresh for this year, a "mid-2014" iMac is also in the works for the larger 27-inch variant, although it has been removed from the list, but French website Consomac was able to capture a screenshot with both models sporting the "mid-2014" name. The 21.5-inch model remains on the list as last month's model, though.
This could mean that Apple may refresh the 27-inch iMac fairly soon, but we also wouldn't be surprised if it was a misprint, so we're taking this one with a grain of salt for now.
The current entry-level 27-inch iMac sports a 3.2GHz quad-core Core i5 processor with 8GB of memory and a 1TB hard drive. There have been hardly any rumors as far as what we could expect out of a new iMac for 2014, but we wouldn't be surprised if Apple lowered the price by $100 and tacked on some newer and faster components, although Apple has never been one to lower the price of its 27-inch iMac, so we're merely crossing our fingers at that prospect.
One of the most recent rumors, however, is that Apple is planning to launch Retina-equipped iMacs in October to coincide with the launch of OS X Yosemite, but we're also taking that one with a big grain of salt for now.
The Cupertino-based company introduced a new 21.6-inch iMac model last month and moved the previous entry-level model into the mid-range position. The new entry-level variant sports a 1.4GHz dual core Intel Core i5 processor with 8GB of RAM and 500GB of storage for the price of $1,099.
This new price tag is $200 less than what the entry-level price used to be for the iMac. $1,299 used to be the required cash amount to get past the barrier to entry, but that model has now been moved into the mid-range slot. It still sports a 2.7GHz dual-core Intel Core i5 processor with 8GB of RAM and 1TB of storage.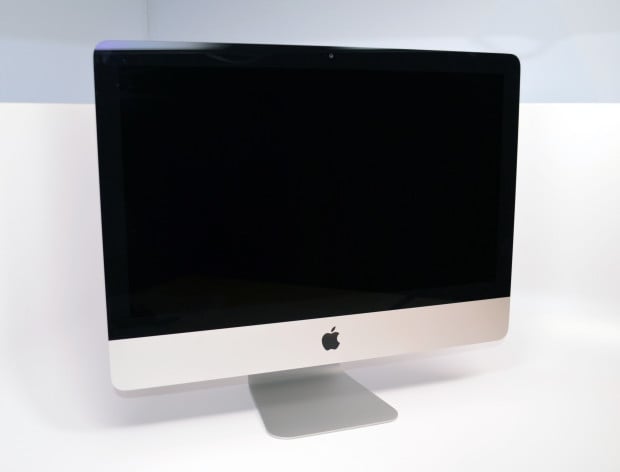 The new entry-level iMac is just $100 shy of breaking the $1,000 price barrier, and it's the cheapest that an iMac has ever been, but it also took a considerable hit in the performance department. This new entry-level model comes with just a 1.4GHz Intel Core i5 processor, while the old entry-level version (which is now the mid-range model) sports a 2.7GHz Core i5 chip. That's quite a huge drop.
Buyers will also want to take into consideration the drop in storage from 1TB to 500GB and the slight decrease in graphics performance, with the new entry-level iMac only packing Intel HD 5000 graphics, rather than Iris Pro graphics like the rest of the iMac lineup.
Of course, we'd love to see an iMac break the $1,000 price point, but we doubt that will happen anytime soon, especially since the MacBook Air has been hovering around that price for quite a while. Of course, anything's possible and we may eventually see a $999 iMac, but don't count on it anytime soon.
You can obviously customize the new $1,099 entry-level iMac with a faster processor or more storage, but at that point, you may as well go up to the mid-range option and get a better base better. However, if you're set on paying only $1,099, we'd actually recommend checking some of Apple's refurbished options. They even have a 21.5-inch iMac for $1,099 that has a 2.7GHz quad-core Intel Core i5 processor with 8GB of RAM, 1TB of storage and Intel Iris Pro graphics.
We've talked before about how refurbished Apple products are really the only way to go if you want the biggest bang for your buck, as the company's refurbished options are pretty much brand new. The only big difference is that you don't get any of the fancy packaging, but that's really not too big of a deal for most buyers.

This article may contain affiliate links. Click here for more details.