New iOS 4.3 iPad Gestures Will Not Make Final Consumer Release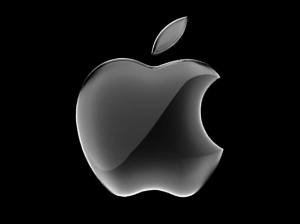 Developers had discovered new multitouch gestures on the iOS 4.3 Developer Preview of Apple's mobile operating system targeted for the iPad, however, the company is saying that those features are for testing at this time and will not make it to the consumer release of iOS 4.3.
Those new multi-touch gestures provides the same functions as the multi-purpose home button and have led our own tech pundit Warner Crocker to speculate that future iPads may in fact eschew the hardware button, which would provide a cleaner front panel and also would allow for use in landscape or portrait without the pre-conceived notion that the home button must belong on the bottom edge. In fact, it is this idea of button placement when using a tablet in a different orientation that prompted Motorola to drop capacitive touch or hardware buttons from its Xoom tablet for Verizon Wireless, which runs on Google's Android 3.0 Honeycomb OS.
The multi-touch gestures would allow users to switch between apps, call up the home screen, and perform other functions that so far have been limited to the hardware home button. It's unclear if Apple intends on implementing more gestures on its tablet as the larger screen could accommodate more finger inputs, and thereby more gesture control, than the smaller iPhone display.
According to the company, "This feature will not be enabled in iOS 4.3 for customers, but we are providing this preview to gather input on how these gestures work with your apps."
Via: 9to5 Mac

As an Amazon Associate I earn from qualifying purchases.