New iOS 8 Features Emerge Ahead of Release
New iOS 8 features continue to emerge ahead of its fall release for the iPhone and iPad.
Earlier this month, Apple took the stage at WWDC 2014 and debuted its brand new iOS 8 update for iPhone, iPad and iPod touch. On stage, the company demoed several key iOS 8 features and announced several more. At the end of the event, the company released the iOS 8 beta for developers ahead of its public release this fall.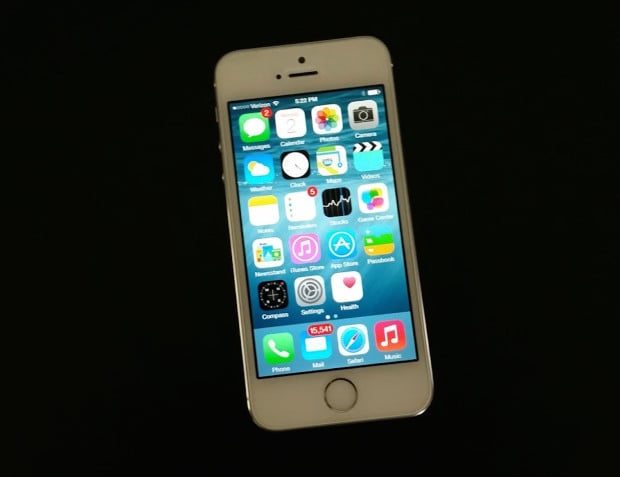 In the days since its launch, we've continued to hear about iOS 8 features that didn't show up on stage at WWDC. Recently, we heard about split-screen multitasking that will supposedly arrive this fall for iPad owners and today, we're hearing about a number of new issues that could be heading iPad and iPhone owners way later this year.
One of those recently discovered iOS 8 features is called "Flyover city tours." The feature was discovered by developer Pierre Blazquez and its been shown off on video thanks to Mac4Ever. The video below shows the feature in action for Paris though it apparently extends to Rome, Stockholm, Barcelona, ​​New York, Glasgow, Cape Town, Perth, Bordeaux and the San Francisco Bay as well.
Anandtech reports that Apple could be looking to deliver some massive upgrades to the iPhone's camera application, an application that arguably still lags behind rivals from Samsung and HTC. iOS 8 will apparently open up the camera controls which could lead advanced controls including shutter speed, ISO, and white balance
These aren't the only hidden iOS 8 features that have been discovered this week. BGR today leaked the iOS 8 beta 2 change log that details all of the changes and fixes that Apple delivered to developers with its recent update. The change log is massive but some of the more notable additions include:
Improved how AirDrop works between iOS and OS X
Improved calendar information in Notification Center
FaceTime hands off from cellular to WiFi now
Fixed FaceTime app crash and freeze after ending call
Improved FaceTime app in landscape, and fixed black bar on right side of screen when ringing
Introduced support for inside and indoor information including floor number in Find My iPhone
Further improved text message continuity with iPhone
Resolved issue where iMessages and text would appear to fail even though they were sent successfully
Further improved Siri voice pronunciation
iOS 8 is expected to deliver a number of new features but it also looks like it will be a massive bug fix update as well. Major iOS updates typically offer a ton of fixes but unfortunately, they often bring problems of their own. The iOS 8 beta process is aimed at tackling those issues and Apple and its developer partners will work to iron out major issues ahead of the software's fall release.
The iOS 8 release has been confirmed for the fall though Apple remains mum about a specific release date. Rumors point to an arrival alongside a new iPhone, the rumored iPhone 6. iPhone 6 release date rumors suggest that the new smartphone will emerge in September which means that there is a good chance the iOS 8 update will be released to the public that very same month.
iOS updates typically emerge alongside new iPhone hardware and they also tend to roll out to owners of older Apple devices in the days leading up to the iPhone release. For instance, the iOS 7 update was released a few days before Apple released its iPhone 5s and iPhone 5c.
Apple's brand new iOS update will be heading to a number of current devices including the iPhone 5s, iPhone 5, iPhone 5c, iPhone 4s, iPad Air, iPad with Retina Display, iPad 2 iPad mini with Retina Display, iPad mini, and iPod touch fifth-gen. Apple typically waters its updates down for older devices though we still don't know if devices like the iPhone 4s and iPad 2 will get the full iOS 8 update.