New iPad Air Smart Cover and Smart Case Announced
Apple announced new iPads today, including a new iPad that the company is calling the iPad Air, which is the first time that Apple has named an iPad something other than just "iPad." Along with the iPad Air, Apple announced new versions of its Smart Cover and Smart Case, and they'll be available to order starting on November 1.
These Smart accessories will be available for the iPad mini as well, and they start at $39 for the Smart Cover for either the iPad Air and the iPad mini, while the Smart Case will come in at $79. The Smart Cover will essentially be the same thing as previously, but it'll be slimmed down just a bit to fit the iPad Air's slimmer bezel.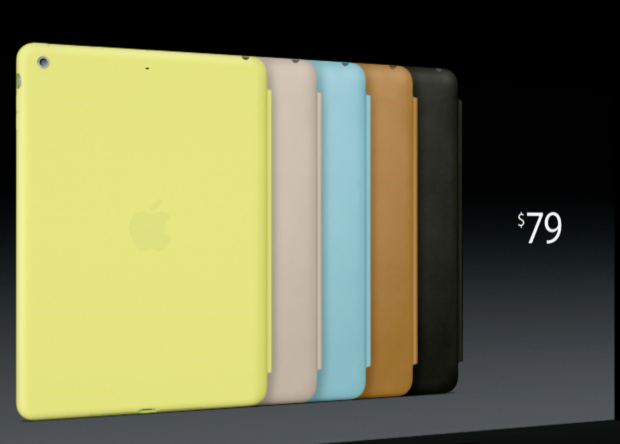 As for the $79 Smart Case, it's made out of leather and is basically an extension of the Smart Cover, coming with a shell that covers up the entire tablet when you have the Smart Cover portion closed. This is great for complete protection of your iPad, since the Smart Cover only protects the screen and not the aluminum shell of the device.
Apple didn't say anything about color selection during the event, but the photos on the slides that they presented show that the Smart Cover will come in red, yellow, blue, green and black. The Smart Case will come in slightly classier colors, including yellow, blue, gray, brown and black. Apple did announce, however, that these new accessories will be available in Product (RED), but no pricing was announced for that version (if there will be a pricing premium, that is).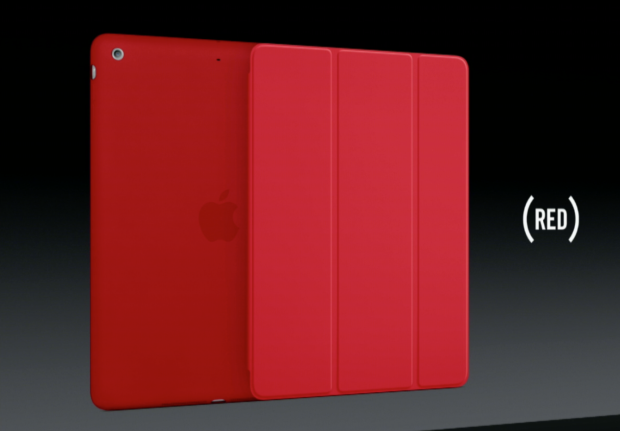 You'll be able to purchase a Smart Cover or Smart Case with your new iPad Air or mini starting on November 3. The iPad Air starts at $499, while the latest iPad mini starts at $399, with the previous-generation iPad mini now down to just $299.