New iPad Commercial – 'Do It All' with Retina Display
While Microsoft was busy announcing a product you can't buy for months, Apple released a new iPad commercial aimed at convincing buyers they can "do it all" on the new iPad with Retina Display.
The new commercial aired last night, focusing on the tasks users can accomplish with the iPad from work to play.
While the iPhone 4s commercials have switched focus, showing Siri with celebrities, the new iPad commercial sticks to the roots, showing the device in action with a familiar narrator.
https://www.youtube.com/watch?v=RksyMaJiD8Y&feature=player_embedded
Apple shows the new iPad in use for a work presentation, sending a note with a photo, creating a collage of photos, watching a concert, reading the New Yorker, reading a book, creating movies and creating a masterpiece.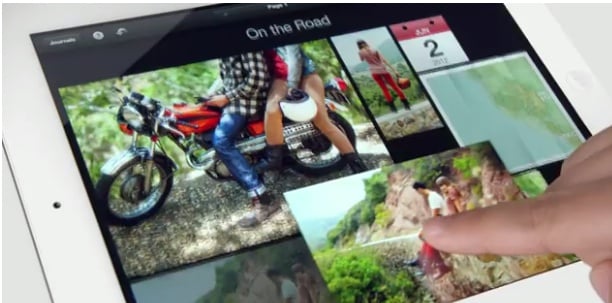 The commercial's narrator provides the following statement.
"Send a note. Stay informed. Catch a show. Make your point. Make a memory. Make a… masterpiece. Read something. Watch something. And learn something. Do it all more beautifully, with the retina display, on iPad."
It's good to see Apple continue to focus on what the iPad can do in commercials. While the newest iPhone ads don't need to show the basic tasks of the iPhone, there is still a need to educate users about what the iPad can do. Hopefully Google will launch a similar ad campaign when the 7-inch Nexus tablet launches.
The new iPad launched earlier this year for $499 and offers a range of apps and accessories. Check out our iPad 3 review and this collection of 35 new iPad cases for more information.

As an Amazon Associate I earn from qualifying purchases.