New iPad Highlights Continued Confusion Over 4G Networks
Apple's launch of the new iPad on March 16th brought 4G LTE network support to the iPad, but with the fanfare over faster mobile broadband network support, there's also the issue of continued confusion due to complex network infrastructures around the world as well as unclear marketing on the behalf of Apple and its partner carriers.
4G LTE in the U.S.
In the U.S. where 4G LTE is supported, Apple's CEO Tim Cook had announced at the unveiling event that there would be two different iPad models supporting Verizon's and AT&T's LTE networks due to incompatibility between the two networks. However, as LTE network support is built-in for U.S. and Canada subscribers, those who purchase the tablets internationally won't benefit from LTE support despite the radio hardware existing. The issue of marketing the iPad as 4G LTE compatible has landed Apple in hot waters. At least in Australia, where the LTE-enabled iPads are not compatible with Australian LTE networks, Apple has conceded in a case and has offered customers who believe they were misled with the marketing material refunds.
Are iPads Sold Unlocked?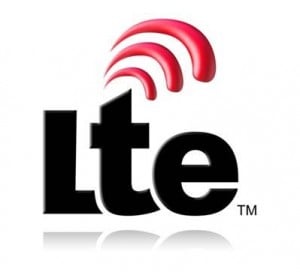 Further convoluting the issue is that Apple's iPads sold internationally may not be sold unlocked, as previously imagined. Marc Weber Tobias of Forbes who resides in the UK had bought an international LTE version of the iPad believing that it would be unlocked. Tobias noted that the iPad that he had purchased was SIM-locked and required an unlocked code to accept a foreign SIM card, much like the situation with the:
The other significant problem was my ability to install a U.S. SIM card in my Apple iPad while in England. It was locked, notwithstanding the representations of Apple that it was not. The system wanted an unlock code from Vodafone when I tried to use my Verizon 4G SIM. It recognized it, but wanted the code, in identical fashion with what a locked iPhone 4S requires in order to use a foreign SIM card. Hopefully this problem can be solved with an updated SIM but they were not available for test.
Apple had marketed both LTE iPad models for Verizon and AT&T as world-ready. And in our experiences, the iPads sold in the U.S. appear to be unlocked as a Verizon LTE iPad model is able to accept an AT&T SIM card and operate on AT&T's HSPA+ network.
Which LTE Network (U.S. or Verizon) Does the International iPad Support?
In terms of 4G LTE network support, users who purchase their tablets outside of the U.S. are also getting conflicting messages due to the fact that LTE networks operate on different frequencies, both in the U.S. and abroad. When Tobias had purchased his iPad overseas in the UK, he could not get a straight answer from UK retail employees on what LTE network the international version operates under if and when he decides to travel to the U.S.
I spent a couple of hours speaking with different sales reps and techs to determine whether the generic Apple version would work on Verizon and AT&T in the U.S. because obviously the store did not carry either of the iPads designed specifically for these carriers. I was told at first there was absolutely no problem using the Apple version of the new iPad on either Verizon or AT&T. Then I was also told it would only work on AT&T, and finally that they really did not know. Take your choice, and one answer might be correct.
Given the confusing message, Tobias had decided to send his international version to a friend in the U.S. for testing and discovered that the tablet would not work on Verizon's 4G LTE network but would work under 3G in the U.S. on AT&T's network.
HSPA+ v. LTE
To add to the confusion is Apple's recent recognition that HSPA+, which is supported on both iPad models, could be classified as 4G. With iOS 5.1, the company is now showing AT&T's network as a 4G network on the iPhone 4S. AT&T says that its HSPA+ network delivers almost as fast of speeds as LTE, which is true, and we're seeing HSPA+ performance on Apple's third-generation iPad in Australia performing at great speeds with HSPA+.
Roaming, Multi-Band LTE, and the Future
The issue here is neither a fault of marketing nor of Apple. Apple is just adhering to the confusion and dilution of the meaning of 4G–theoretically, HSPA+ is considered an evolved 3G technology while LTE in its current incarnation should be labeled as 3.5G, but carriers and manufacturers began jumping the gun and forced a revision of the 4G definition to encompass LTE, HSPA+, and WiMax technologies. And with LTE networks around the world operating on different bands and frequencies, Apple would need to either crate separate distinct iPad versions for all its LTE partner carriers around the globe or wait for a multi-band LTE chip from Qualcomm and delay the launch of its third-generation iPad. The latter option still wouldn't be the most ideal as a hope of multi-band LTE chipsets would be roaming domestically and globally. So far, there aren't such agreements in place, and even in the U.S. where Verizon and AT&T operates on different bands of the 700 MHz spectrum, there is no roaming agreement even with compatible hardware.