New iPad Mini Cases Appear At Trade Show With Mysterious Hole
Accessory makers have been known to make cases for devices based solely on rumor, but sometimes they get those rumors right. With the high number of cases and leaks for the iPad Mini we think these manufacturers are probably on to something.
According to Pocket-lint the bag company Toffee recently showed off its cases for the iPad Mini at CU Exposed in London. The cases mimic the recent leaks we've seen of the device, including the most recent.
The cases fit the rumored 7.85-inch tablet, and have holes for a camera on the back as well as a section for the new hole we saw in the back casing yesterday. The hole could be a microphone, at least that's out best guess based on the size of it. We don't know what else it could be, though Pocket-lint guesses it could be an IR sensor, a speaker, or an LED flash.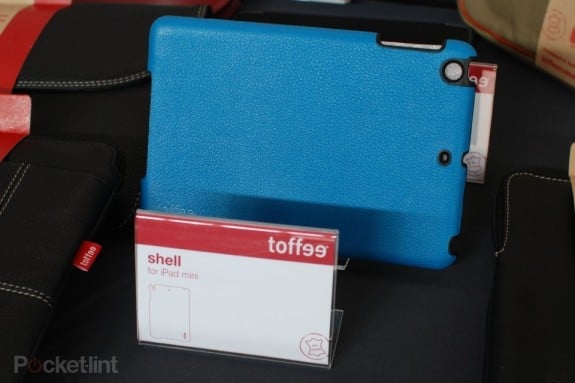 The rest of the holes in the case match the previous leaks we saw. There's an elongated hole on the bottom for the Lightning port flanked by dual speakers, as well as holes for the power button, volume buttons, and headphone jack.
Toffee designed its cases to only cover the back of the device so they don't give us any new looks at the iPod touch-inspired front panel with thinner bezels on the left and right of the screen.
The iPad Mini could debut at an Apple event sometime next month when Apple will also release the new iPod touch, new iPad nano, and new iTunes.

As an Amazon Associate I earn from qualifying purchases.