New iPad Pre-Orders Sold Out at Apple
Earlier today, we told you that pre-order dates for the new iPad were slipping and sure enough, we have discovered that pre-orders for the new iPad are currently sold out through the Apple Store across the board and those that place an order right now will not get the device on release day. Instead, the new tablet will arrive three days later on March 19th.
As of right now, there are only two places to pre-order a new iPad. The online Apple Store or through Radio Shack which is offering pre-orders so long as customers buy a $50 gift card which can be used towards the purchase of the device on March 16th.
Radio Shack's offer is more like a reservation than a pre-order because as far as we know, the retailer hasn't offered guarantees that those who plop down $50 will get the device on launch day.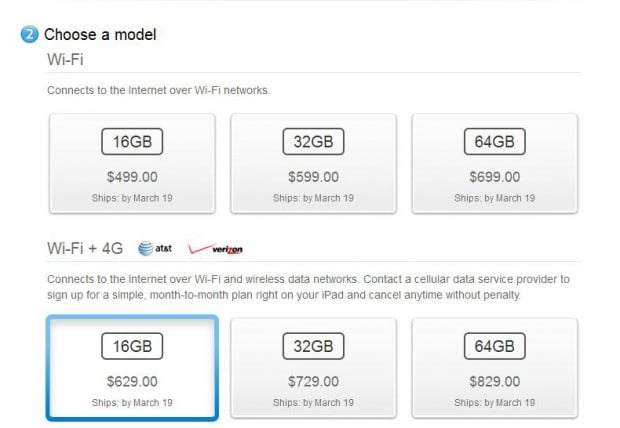 The new shipping date of March 19th applies to all six models of the new iPad, both in black and in white.
Now, just because pre-orders are sold out doesn't mean consumers won't be able to get the device on launch day.
The device will be available in-stores in 10 different countries starting March 16th. Of course, now that pre-orders are sold out, those heading to physical retail locations should expect to encounter lines, typical of an Apple launch.
Countries that will see the new iPad launch on March 16th include:
United Kingdom
France
Germany
Switzerland
Japan
Hong Kong
Singapore
Australia
United States
Canada
March 19th is probably just the beginning of a long line of shipping dates that consumers will encounter through the Apple Store so those looking to get it in the not-so-distant future might want to think about picking it up sooner rather than later.

As an Amazon Associate I earn from qualifying purchases.