New iPad rumors smell like reheated old iPad, iPhone rumors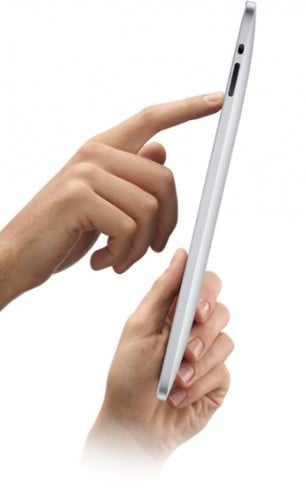 Assuming Apple sticks to their usual annual release cycle, we're now closer to the release of the next iPad than to the first one (five months vs. seven). Time for the speculation about the next iPad to begin!
Kicking things off Digitimes reports that initial PCB (printed circuit board) suppliers have been named with more suppliers to be named in February when production ramps up for that presumed April-ish release. Good news for those companies, but not too interesting for us. Where's the good stuff?
Of greater interest, Wedge Partners analyst Brian Blair speculates, based on analysis of Qualcomm activity, that the next iPad will use a CDMA-GSM chip, making it compatible with both networks. That means potentially it could run on Verizon's network without needing a MiFi, as VZW currently bundles with their iPad. Blair also says it will have a front-facing camera, which is a no-brainer given Apple's apparent push to make FaceTime the defacto video calling standard.
Of course, rumors leading up to the current iPad also cited Verizon as the 3G provider and cameras for video calling. Furthermore, you may recognize these rumors from previous iPhone releases as well. For all we know, the CDMA-GSM chips will be used in the legendary Verizon iPhone, not the next iPad. (Activity analysis can connect components to buyers, not necessarily to end products.) New iPad, same bland reheated rumors. But fear not: I'm sure the tasty crazy rumors will start to boil over once we hit the new year. Fun!