New iPad Shot to Pieces by Assault Rifle & Shotgun (Video)
The new iPad is a design marvel. We're still waiting to see if it can blend, but you don't have to wait any longer to see it destroyed by an assault rifle and a shotgun with some unusually destructive ammo.
I'm guessing most of you don't have a HK53 assault rifle, Benelli shotgun and a spare iPad you want to fill full of bullet holes, so I suggest watching the Tech Assassin destroy a new iPad with guns you'll only find in Call of Duty.
(Read: New iPad Review)
The new iPad is a small and light device, but it stands up to the abuse pretty well — by which I mean you can still tell that it is an iPad when the smoke clears.
I enjoy the HK53's performance, but the real treat arrives late in the video when the Benelli shotgun comes out to play with some interesting ammo.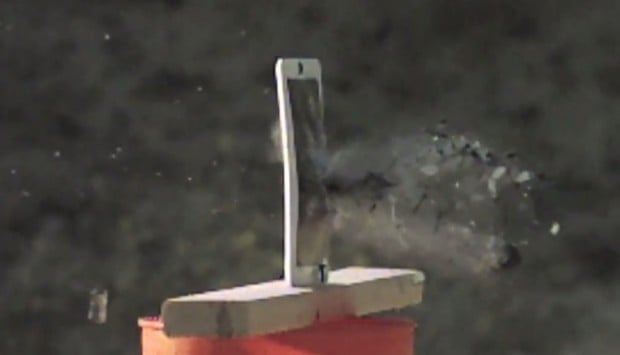 In the video you can see the following ammo rip apart the new iPad.
Flechettes Ammo – Small dart like projectiles that look awful.
Bolo Ammo – Two steel slugs held together with a strand of steel wire.
The new iPad is able to hold together through a day at the firing range, but you won't be using this iPad for anything other than a paperweight or wall hanging.
After seeing a new iPad dropped from waist height, this is a huge step up in destructive behavior.
Now I'm waiting for a Monster Truck to run one over or the new iPad to be tossed off the top of a skyscraper with the camera FaceTiming the fall.
I'm pretty sure this would not fall within AppleCare+ coverage, or any of the other new iPad warranty options we compare.
Via Geekologie

As an Amazon Associate I earn from qualifying purchases.