New iPad to Be Called iPad HD?
Earlier this week, Apple sent out invitations to an iPad event that is scheduled to take place at 10am PST at the Yerba Buena Center for the Arts in San Francisco. It is at this event that Apple is presumably going to be launching the next-generation iPad, that, as of right now, is being called the iPad 3. That name though, may not end up being the final name and it appears that iPad HD has joined the mix as well.
Read: Apple's iPad 3 Event: What You Should Expect.
The name comes courtesy of Gizmodo who is basing its findings on alleged part listings from accessory manufacturers Belkin and Griffin.
As the report points out, accessory companies like Belkin and Griffin generally have no idea what an Apple product is going to be called until the very last minute. Well, it's currently March 1st, the event is on March 7th, and that could definitely be considered last minute.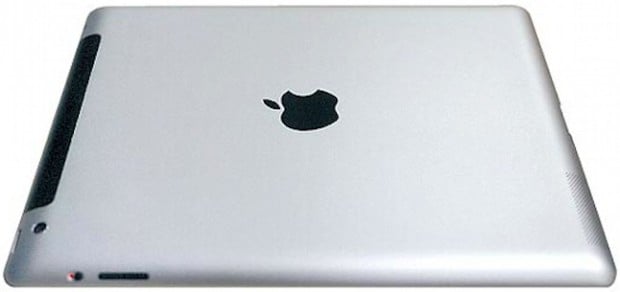 They do, however, generally get the dimensions so they can get accessories ready for launch.
The HD in the name almost assuredly refers to the Retina Display that is rumored to be on board the next iPad, a display that will supposedly bring quadruple the screen resolution of the iPad 2.
Now, this actually isn't the first time that we've heard the name iPad HD floating around as a possible name for a new iPad. That name can be traced back all the way to last year and the build up to the launch of the iPhone 4S.
It was rumored that Apple would be launching a device called the iPad HD alongside the "iPhone 5," a device that turned out to be the iPhone 4S, which, is something that obviously didn't happen.
So this isn't a name that just appeared out of thin air.
What's more, it appears that data usage from an application called Tapatalk shows a device called the iPad HD. A mistake? Doctored data?
Not clear at this point.
Read: What to Expect from the iPad 3.
But, we should get clairity come March 7th when Apple tells us all about the new iPad, a device that is said to have a Retina Display, 4G LTE, a more powerful processor, amongst other new features.

As an Amazon Associate I earn from qualifying purchases.