New iPad vs. iPad 2 vs. iPad: Features, Specs & Size
The new iPad comes with a high resolution Retina Display and a collection of new features, but if you are planing to upgrade from the iPad or iPad 2, I'm sure you want to know how the iPad compares to the previous models.
This is the third iPad, but Apple is not calling it the iPad 3.
Below you can see how the iPad 1 and iPad 2 stack up to the new iPad. From specs to size and most importantly features, we have a complete rundown of how the iPads compare.
If you are thinking about buying an iPad, and want to know how they are different, we'll show you the key differences between the 3 iPads. If you don't need everything the iPad offers, you can pick up an iPad 2 for $399 starting today.
New iPad vs. iPad 2 vs. iPad Specs
Apple decided to focus on key improvements to the iPad. The third generation iPad offers a higher resolution Retina Display, faster processor and a vastly improved camera, but there are also less noticeable internal spec bumps, like 4G LTE connectivity for a better Bluetooth experience and up to 10X faster uploads and downloads.
 

iPad 1

iPad 2

New iPad

Price
$499
$499
$499
Display
9.7 inches – 1024 x 768
9.7 inches – 1024 x 768
9.7 inches – 2048 x 1536
Battery Life
10 Hours general and video
10 hours general and video
10 hours general and video
Internal Storage
16GB / 32GB / 64GB
16GB / 32GB / 64GB
16GB / 32GB / 64GB
Processor
1GHz Apple A4
1GHz dual-core Apple A5
unknown speed  dual-core Apple A5X
RAM
256MB
512MB
TBA
Cameras
None
Front:VGA Rear: 720P
Front:VGA Rear: 5MP
Cellular
EDGE + Triband HSPA
Edge + Quadband HSPA / CDMA + EV-DO Rev A
World Ready 3G, HSPA+, 4G LTE
Bluetooth
2.1+ EDR
2.1+ EDR
Bluetooth 4.0
Accelerometer
3-axis
3-axis
3-axis
Gyroscope
None
3-axis
3-axis
Size H x W X D
9.56″ × 7.47″ × 0.5″
9.5″ x 7.31″ x .34″
9.5″ x 7.31″ x .37″
Weight
1.50 pounds
1.33 pounds
1.44 pounds
iPad 1 vs. iPad 2 vs. New iPad Size & Weight
In addition to adding to the processing power and increasing the screen resolution of the iPad 3, Apple has slightly changed the look of the iPad 3 with a new thicker case. You can get a closer look at how the new iPad measures up to the iPad 2 and the iPad 1 in the sizing illustration provided below.
For most users, the biggest thing to take note of is the weight of the iPad, because this will impact how long you can hold it in one hand while reading and how often you will take it outside. The iPad is slightly thicker than the iPad 2, and a little heavier.
If you are upgrading from the original iPad, you'll notice the biggest difference.
iPad 1 vs. iPad 2 vs. New iPad Features
All of the iPad models available will run iOS 5.1, which is available for iDevices right now. The new iPad does offer a few perks you can't find on the older iPad models.
The most impressive feature is the new Retina Display, which offers crisper text and images and adds up to a nicer looking experience. If you've seen an iPhone 4 next to an iPhone 3GS, you'll know what kind of difference we are talking about. You can see a sample of what a Retina Display would look like in the image below, but the best bet will be to go look at one in store on March 16th when the iPad release date rolls around.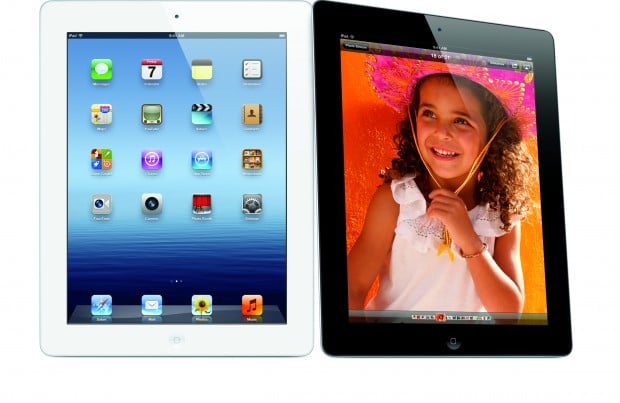 Another defining feature of the iPad is the improved camera, which is on par with the iPhone 4S. The new sensor and lens will allow you to take beautiful pictures with your iPad. With apps like iMovie and Photoshop Touch, you can edit your movies and create beautiful photographs on your iPad, without the need for a camera connection kit and a separate camera.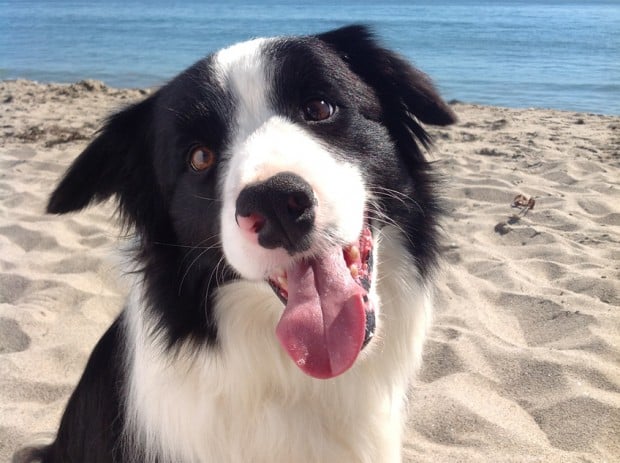 Finally, if you need a fast connection for uploading videos to YouTube, accessing work documents and files or just to watch Hulu Plus and Netflix, you may want to spend the extra $130 to invest in the 4G LTE iPad model, which can connect to 4G LTE on Verizon or AT&T. There is no contract for this model, so you can turn data on and off depending when you need it.
Which iPad feature pushes you over the edge? Or were you left wanting more?

As an Amazon Associate I earn from qualifying purchases.