New iPhone 5 Details Emerge Detailing CPU, RAM, and iOS 6
The iPhone 5 is slowly beginning to take shape before Tim Cook has the chance to announce the device at an Apple event. New details shed some information on the CPU and RAM in the new device, as well as iOS 6.
According to 9To5Mac, Apple is currently testing the iPhone 5 with a new CPU dubbed the "A5-***" (the publication removed the last three characters to protect its source). The chip is a step above the CPU used in the new iPad, but we don't know if it will be a dual-core CPU like the one in the new iPad or a quad-core chip. We do know, however, that Samsung will make the chip, as it makes the CPUs for other iOS devices.
The test device also holds 1GB of RAM, just like the new iPad. That's double the RAM of the current iPhone 4S. That should mean better multitasking in the iPhone 5.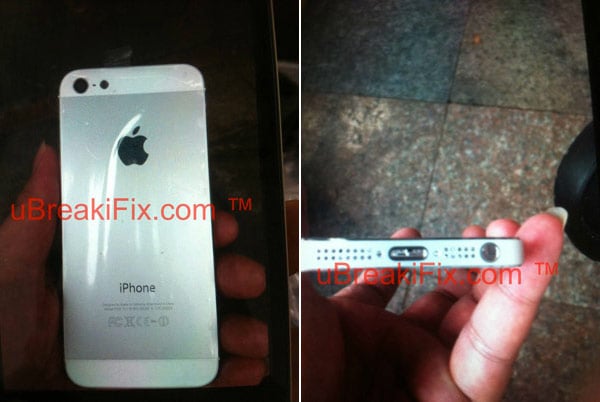 The source's prototype iPhone 5 uses the same Qualcomm baseband as the new iPad WiFi + Cellular. That doesn't mean the final product will use it, however. It's more likely that Apple will use the latest Qualcomm Gobi chips for 4G LTE in the iPhone 5.
According to the source, Apple is well along with iOS 6 development on the next iPhone, which means it should have no problem making an October release date for the iPhone 5. The company is so far ahead with the new OS, in fact, that iOS 6 could be ready for release before October.
The next version of iOS 6 will have a new Maps app, but the location button isn't connected to a 3D button as we saw before, according to 9To5Mac's source. The 3D option is there, but it is in the settings menu on the iPhone so users don't accidentally tap it with their thumb. The 3D button might be connected to the location button on the iPad, however, where Apple expects more users to use the 3D functionality, and where the buttons are larger and harder to miss.
As more details emerge we're starting to see almost everything about the iPhone 5, or at least it seems like we are. Hopefully Apple will still have a few surprises when the phone finally launches.