New iPhone 5 Mockup Brings Leaks to Life (Video)
Over the past few weeks we've seen the possible back cover and front glass panel of the iPhone 5 leak online.
Today we have a few mockups of the iPhone 5 based on the two pieces.
The mockups come from TechnoBuffalo, and they show a four-inch iPhone 5 with an aluminum and glass back and a FaceTime camera above the earpiece on the front. The mockups make the next iPhone look just like the current iPhone 4 from the front, albeit a bit taller. The back looks quite a bit different, however.
To make use of the larger screen, the mockups show an additional line of apps above the dock. Thanks to the additional line all of Apple's apps can fit on one homescreen without having to use a folder.
Read: iPhone 5 Rumor Roundup: Release Date, Design, Display & iOS 6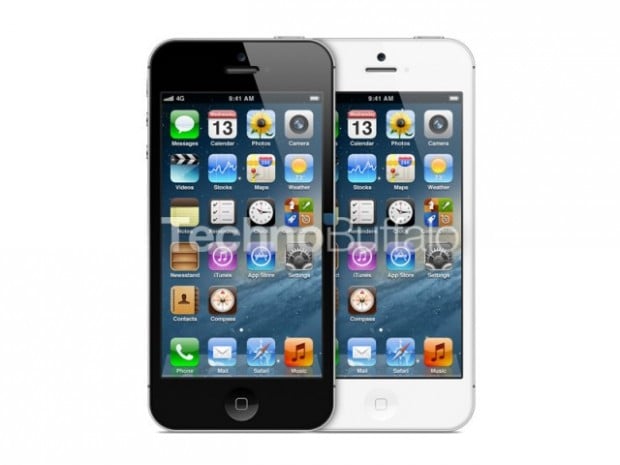 The extra screen real estate also means non-updated apps will have to letterboxed. One mockup shows a game of Cut The Rope with 88 pixels on top and bottom so it can fit the screen nicely. There's also an icon that will make the app fill the screen while cutting off the sides. That seems unlikely to us, but it's an interesting use of the space.
The taller screen might also give users a better video-watching experience. The current iPhone 4S put black bars around any sort of video because of its aspect ratio. The new screen might not need black bars for widescreen TV shows and movies.
The mockups fit with what our source claims they saw of the next iPhone, which leads us to believe they are very close to the actual iPhone 5. The mockups are at least representative of a next-generation iPhone design that Apple is testing. We should see the final design within the next few months. We may even get a few hints of how iOS 6 will work with a larger screen on Monday.
There's also video showing off a 3D look at what the iPhone 5 might look like.
We also expect the iPhone 5 will have 4G LTE, a faster CPU, and a new Maps app as part of iOS 6. It will likely launch in late summer or autumn.

As an Amazon Associate I earn from qualifying purchases.