iWatch Concept Puts iPhone and Holograms On Your Wrist
Apple has been rumored to be developing a piece of wearable technology, currently dubbed the iWatch. It has shown up in potential patents, products rumors and of course, fan created concepts that depict what Apple may have up its sleeve. The latest iWatch concept is one that uses holograms and iPhone-like features to show off what could be, in the years to come.
Read: Apple iWatch Patent Shows Flexible, Touchscreen 'Watch'.
Earlier this month, a rumor sprouted up suggesting that Apple may be developing a wearable piece of technology, which has been unofficially named iWatch. Concrete details have been hard to come by but an Apple patent filing has given the public a glimpse at what Apple might be up to.
The new patent shows off an iWatch style device with flexible touch screen device that users can wear on their wrist but pair with an iPhone for notifications and use as a second screen.
While it's unclear whether Apple will be releasing the device this year if at all, it hasn't stopped users from coming up with their own takes on what an Apple watch of the future might look like.
Already we've seen numerous iWatch concepts emerge ranging from simple, to possible, to futuristic, which is the best way to describe today's iWatch concept from FinalCutKing.
This vision of an iWatch is a much more sophisticated concept than we've seen but it does bring some exciting possible features to the table. This version of the iWatch looks similar to the band design seen in the patent but the device is much more than a plain old touchscreen watch.
The device not only sports iPhone-like features but it also utilizes holograms which can be used for day to day tasks like talking to friends, checking the weather, or as an alarm. We also see the user taking advantage of the iWatch to unlock her door by using a passcode.
Of course, the real iWatch likely won't be on par with this concept and the "release date" seems to hint at that. At the very end of the video, the concept is shown to be coming in the year 2019, five years down the road.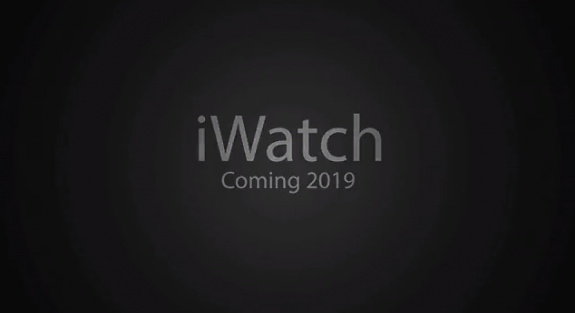 It's unclear just how soon Apple may launch this type of wearable technology but with Google aiming to get Google Glass out to consumers in 2013 and Samsung reportedly working on a watch of its own, it could be sooner rather than later.

As an Amazon Associate I earn from qualifying purchases.