New Jersey Firemen Sworn in Using iPad Bible App
A fire department in Atlantic City, NJ recently used an iPad in a unique way. They swore in a group of promoted fireman using one. The city's new Battalion Chiefs and Fire Captains all placed their left hands on an iPad while raising their right hand, just as they would do with a traditional paper Bible.
The department used the most popular Bible app on the iPad: YouVersion.
You can watch the video of the NBC News 40 report here.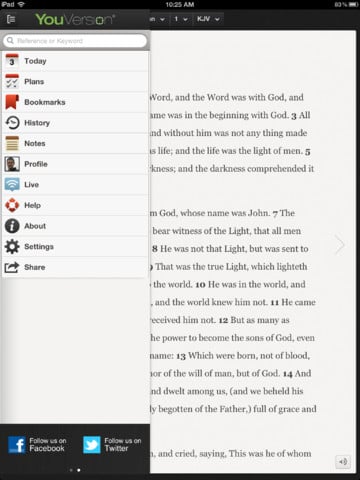 According to a local NBC news channel, when the firemen showed up for the searing in ceremony, they discovered that no one brought along a physical copy of the Bible. A quick-thinking member of the group took out an iPad and downloaded the app.
Add this to the many ways we've seen how the iPad finds its way into various professions. Professional athletes use the iPad to read and learn team plays and watch film of their upcoming openings. Airlines have replaced their heavy flight manuals with the iPad and digital copies of the books, saving weight on the plane and in the pilots' luggage.

As an Amazon Associate I earn from qualifying purchases.