New Johto Pokémon Set to Arrive in First Massive Pokémon GO Update for 2017  
iPhone and Android owners that took a liking to last year's massively successful Pokémon GO augmented reality game are in for a treat this week. The game's developer has revealed a massive Pokémon GO update that will add what gamers have wanted since the moment the title arrived in the iTunes and Android app stores last summer: more Pokémon.
Niantic, the company that developed and is responsible for maintaining Pokémon GO, confirmed tons of new creatures for the game in a press release sent out to media outlets this morning. Pokémon GO was last year's breakout mobile game, quickly rising to the top of charts tracking downloads on iPhone and Android. It was the first of a new generation of games that uses cameras and location as game mechanics. You don't move a character around in Pokémon GO, you are the character in the game. Only through exploring your neighborhood and visiting landmarks could you advance.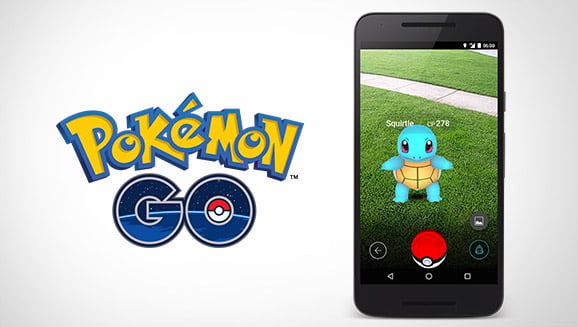 Read: 20 Pokémon Go Tips for Beginners & Novices
Talking to GamesBeat, the company confirms that the new Pokémon GO update will add a total of 80 new creatures to the game. Just as many suspected, these 80 new creatures are from Pokémon Silver and Pokémon Gold. Those were the second major generation of games for GameBoy Color. The game's initial release included the first generation's creatures. Niantic hinted that they might be coming, it added baby Pokémon from Silver and Gold in a previous update. Unlike those baby creatures, players won't have to hatch these in incubators by walking around.
These new creatures and "gender specific variants" should start appearing this week.
How these creatures are added to a user's PokeDex is important for other reasons. Niantic says that it is introducing new "encounter gameplay." Unfortunately, the company didn't go into detail about how that new gameplay works. There's a new carousel for using items in encounters. Two new berries are getting introduced with this Pokémon GO update. There are new items that'll allow players to evolve their creatures into higher forms too.
Nanab and Pinap are the two new berries. The first will have a tranquilizing effect on creatures players are trying to capture. Slowing them down makes it more likely that rare creatures won't get away from players trying to add them to their PokeDex. Pinap boosts the amount of candies that players get when they finally manage to successfully capture a creature they're after.
Lastly, the company is planning to introduce a new cache of player upgrades. Though players are themselves in the game, they can create an avatar with its own name and look. We know for sure that this cache will include new clothing; Niantic is promising new accessories as well. What those accessories will be remains a mystery.
All told, this new Pokémon GO is a good sign that Niantic plans to continue bringing new features to the title, even if it isn't as popular as it once was. During the winter months, presumably because of the very real need to stay inside because of inclement weather, there doesn't seem to be as many people playing the game as their once was. Though the game is no longer at the top of most-download charts, it remains in the top 10 charts for downloads.
Speaking to GamesBeat, Niantic CEO John Hanke was careful to emphasize that the company has long-term plans for Pokémon GO. "Pokémon GO is a live experience that we'll be continuing to support and evolve in new and interesting ways for years to come with new gameplay features, in-game and live events, more Pokémon to discover, and much more," he said in a statement.

This article may contain affiliate links. Click here for more details.